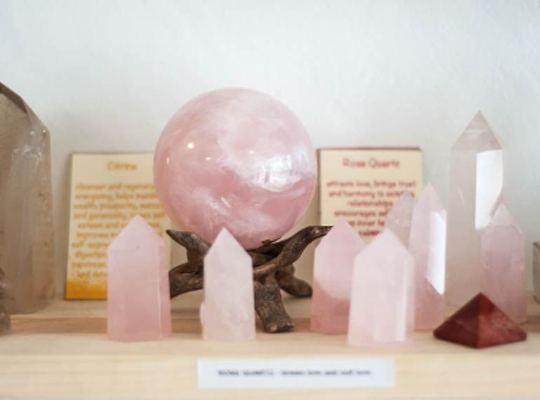 We all could enjoy some extra luck and good fortune in our lives, however, few people know that there are gemstones that can attract that luck. There are stones that can help us to improve our luck in relationships, luck in business, luck in our career, luck in every aspect of our lives.
Let's find out which gemstones are the best for luck:
Rose Quartz - we need the luck to find our soulmate, our better half to have harmonious and fulfilling relationships. This gentle, light pink stone can bring luck to our love life.
Citrine - one of the best stones for awakening self-confidence is also known as the "Lucky Merchants Stone", and this name speaks for itself. When you want to be lucky in your business, purchase one or more of this beautiful yellow stone.
Green Aventurine - a stone called the "Stone of Opportunity" will definitely help us attract the best opportunities in business, career or love.
Malachite - is used for thousands of years as a talisman to protect the wearer from misfortune. This stone with an amazing green color brings success to the business and helps to achieve wealth, fame and fortune. It is a must-have gemstone for those who want to be successful in business.
Labradorite - with this vibrant gemstone around, life will become an amazing adventure filled with serendipity, synchronicity...and good fortune. Labradorite brings clarity in mind and protects us from making bad decisions.
How to Use Gemstones to Attract Luck?
There are several ways to use crystals and gemstones. You can choose one or more that suits you the best. For stronger and faster effects is essential to work with your lucky stones daily.
The best ways to work with your gemstones for luck:
One of the easiest ways is to place them in the wealth corner of your house or workplace.
Carry your luck stones in your purse or wallet
Wear crystal jewelry - it will not only bring you luck, but it will also complement your look
Hold them in your hand while meditating. There are guided meditations to attract prosperity, abundance and good fortune. Your lucky stone will help you get tuned to these universal energies.
Place them near your bed or under your pillow, to keep you in resonance with pure energies while you rest or sleep.
Create a crystal grid using these stones, and place it in your home.
Gemstones for Luck at the Village Rock Shop
Have you decided to purchase gemstones that will bring you luck? Pay us a visit to find your lucky stones. We have carefully selected beautiful tumbled gemstones, crystal and gemstone jewelry pieces, palm stones, crystal spheres.