There are several ways to deal with negativity that can occur in various forms, including negative thoughts, emotions, or bad influences from others. Crystals can help you elevate your frequency and replace negative vibes with positive ones.
We all have our bad days when we feel down. However, overcoming negative thinking can be very difficult for those struggling with depression, anxiety, or low self-esteem.
Crystals come with pure, high-vibration energies that can:
balance the chakras
cleanse the aura
calm down fiery emotions
relieve stress
reduce anxiety
help us deal with any form of negativity
Agates Come with Uplifting Vibes to Help You Transform Negativity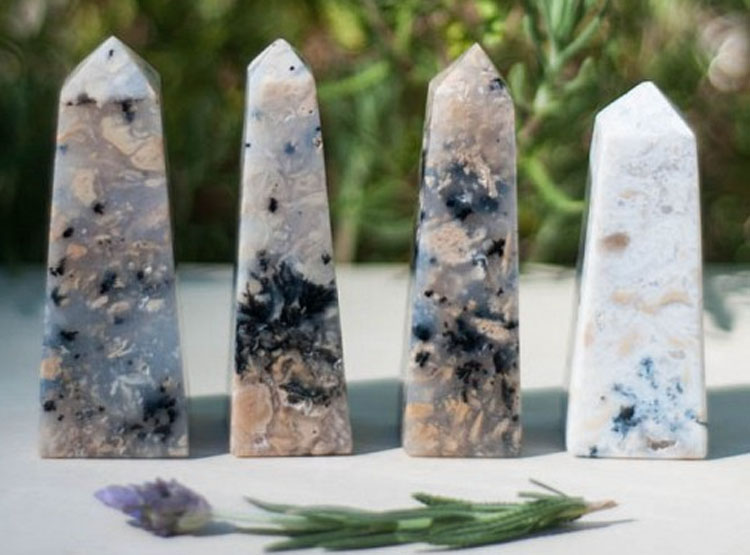 Many crystals have an uplifting vibe that promotes joy and helps you see the brighter side of life. Dendritic Agate brings a sense of plenitude, attracting abundance and prosperity to all areas of your life.
It's a stone of transformation, helping you transform negative energies into positive ones. grey Botswana Agate promotes grounding and balance, while the colorful Green Tree Agate facilitates achieving inner peace and centeredness.
Agates at the Village Rock Shop:
Grey Botswana Agate
Green Tree Agate
Dendritic Agate
Pink Lace Agate tower
Crazy Lace Agate tower
Green Moss Agate
Flower Agate tower
Raw Blue Lace Agate
tumbled Pink Botswana Agate
Crystals Can Support You to Communicate Better and Express Your Feelings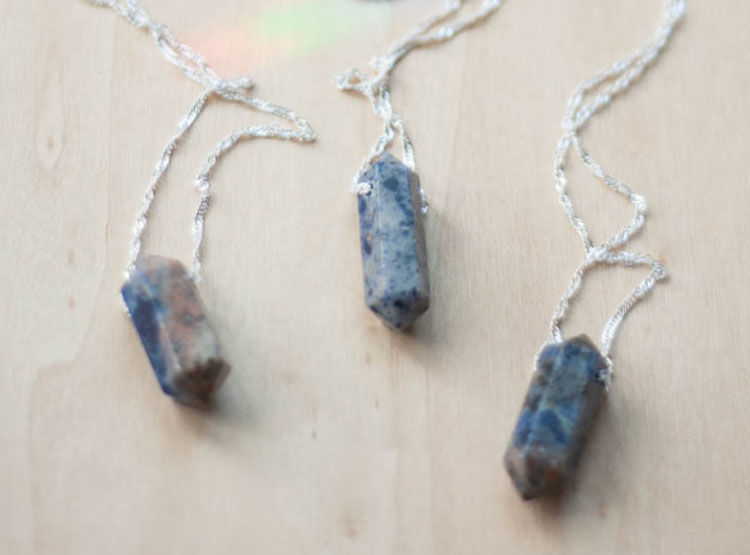 Everyone can experience negativity from time to time, and talking about it with someone close can help. However, communicating our feelings when everything seems heavy and dark it?s not easy. This is where crystals like Sodalite come into play and inspire you to express your thoughts with courage and confidence.
Stones like Lapis Lazuli, Blue Apatite and Sodalite come with high vibration energy that balances the Throat chakra, it promotes open and sincere communication with others.
Crystals products that will help you improve communication:
Sodalite point pendants
Sodalite bracelets
tumbled Sodalite
Lapis Lazuli pendant
Blue Apatite pendant
Use Soothing Crystals to Pamper Yourself and Relax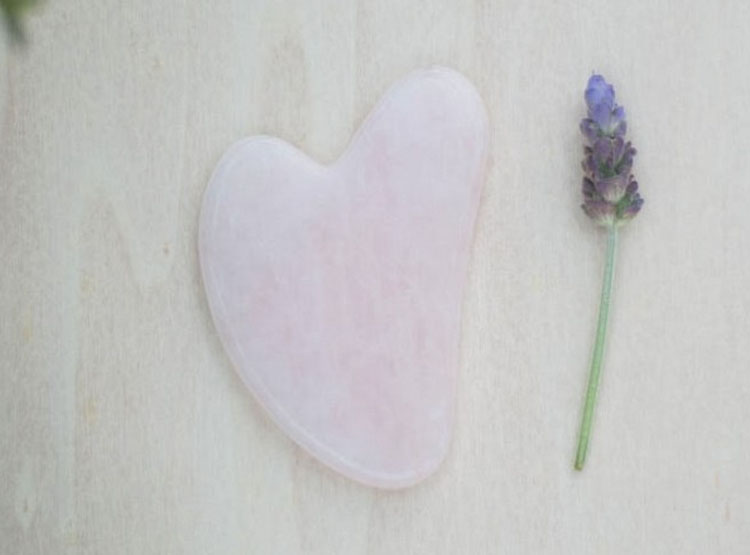 When facing any type of negativity, integrate self-care rituals into your daily routine, pamper yourself and do something nice for yourself.?The better you feel, the easier will elevate your vibration and transform negative thoughts into positive ones. We recommend the following crystals with soothing energy for your daily self-care rituals:
Howlite crystal gua sha for relaxing evening skincare rituals
Rose Quartz crystal face rollers
add a handful of tumbled crystals to your warm bath
Meditate holding a Tremolite palm stone to bring harmony and peaceful vibes
Display Selenite products in your home to resonate with the nurturing energies of the Moon
Crystals with Positive Vibes Dissipate Negativity in Your Environment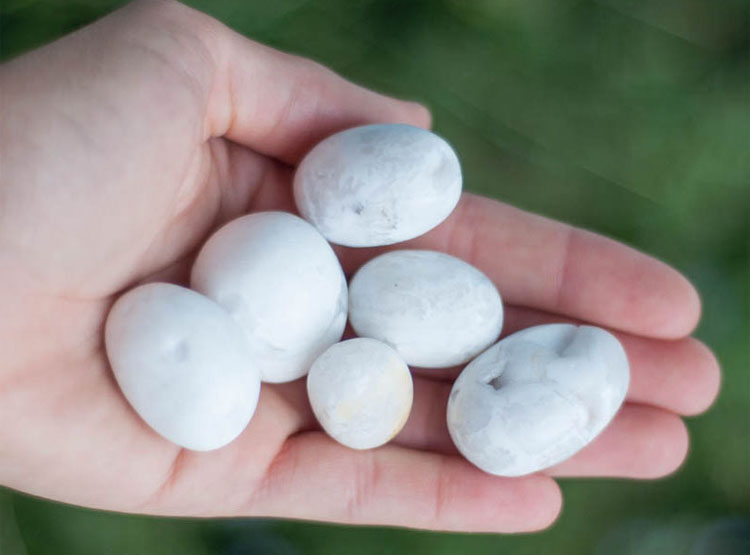 Our negative thoughts and feelings can have an impact on our environment. Identify what negatively influences you and replace them with sources of positivity. What can be a better source of positivity in your ambiance than crystals that radiate pure energies? Crystals can give you the courage and determination to break negative, self-destructive thought patterns and inspire you to treat yourself with acceptance and compassion.
White Chalcedony is one of the best stones for dealing with negative thoughts, and emotions.
Angelite facilitates the connection with angelic realms and purifies the aura.
Shungite cleanses the harmful negative energies from the environment.
Selenite aids in clearing negative mental thoughts.
Buy Crystals that Carry Positive Energies
Unfortunately, negative energies imprint easily and often linger longer than positive ones, so keep these shiny stones nearby to uplift your mood and elevate your spirit.
We hope you enjoyed learning about these beautiful stones. Visit our Carlsbad-based shop if you want to see more stones that carry positive energies. You'll find a wide variety of crystals and hand-crafted gemstone jewelry pieces.
You can also check out our webshop and see what crystals attract you the most. If you are looking for a particular crystal and can?t find it on our webshop, please call us, we might have that in our store.