Chrysophrase Promotes
Patience is considered the "mother of all virtues" and the key to success in many cultures. On the other hand, tolerance is the key to overcoming hatred and aggression in our society. Patience helps you to develop understanding, empathy, compassion, and wisdom. Practicing patience is essential on our life journey.
We plant the seeds of our goals with our intentions, but we need the patience to see them grow and blossom. Not many know that crystals can be helpful tools in developing these two virtues: patience and tolerance.
Crystals with a calming vibe can help you manage and overcome your:
short temper
recklessness
impatience
hastiness
irascibility
frustration
lack of tolerance
prejudices
restlessness
irritability
Dumortierite Inspires You to Manifest More Tolerance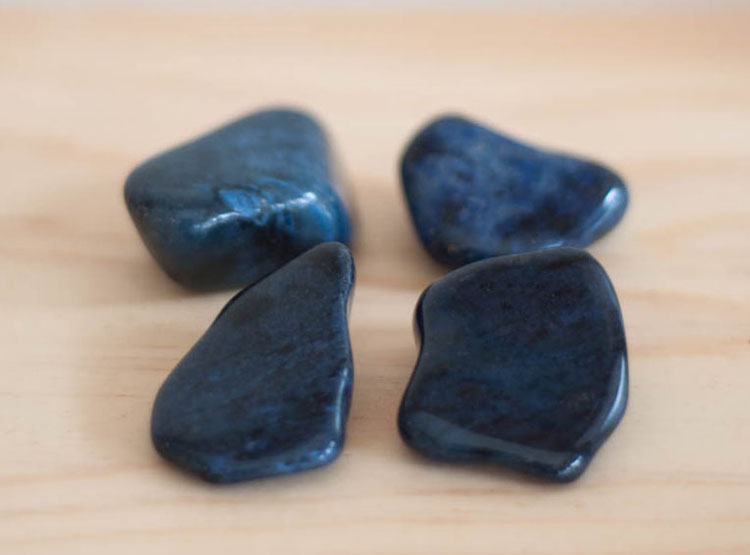 Dumortierite is often called the stone of tolerance, as it helps to overcome prejudices and intolerance. The stone comes with a peaceful vibe and assists you in developing acceptance and resilience. Dumortierite is also an excellent tool when you need to keep calm, handle stubbornness and manage your recklessness.
Whenever you are going through challenging situations that test your patience and calmness keep these beautiful stones nearby. Carry tumbled Dumortierite stones in your pocket, or have them on your work desk to help you keep centered and relaxed throughout your day.
Dumortierite at the Village Rock Shop:
raw Dumortierite
Dumortierite bracelets
Dumortierite pendants
Green Jade Helps to Temper Restlessness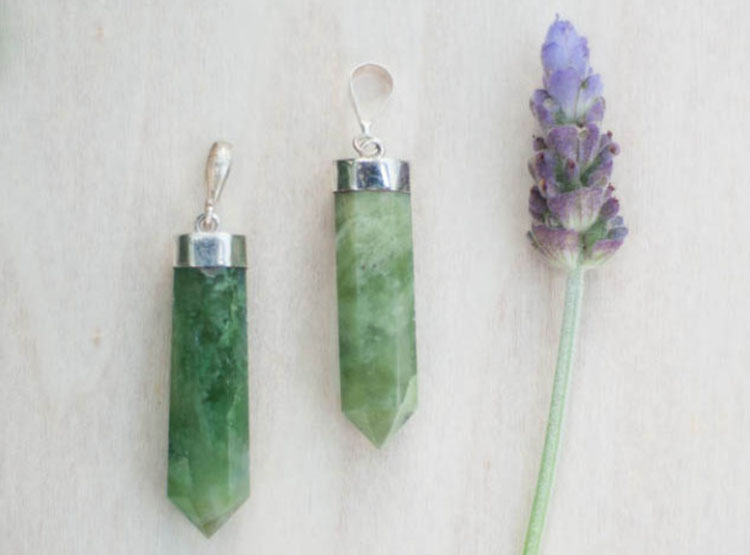 Green Jade is one of the most valued stones in oriental traditions. This beautiful green gemstone brings tranquility and peace, and it's also known as the stone of good luck and prosperity.
The stone's energy will help you calm down, release the feeling of restlessness and impatience, quiet down the mental turmoil and restore emotional balance. Green Jade's peaceful vibes bring a deeper understanding of any situation, inspiring you to be more patient and tolerant with yourself and others.
Green Jade products at the Village Rock Shop:
tumbled Green Jade
raw Green Jade
The simplest and most fashionable way to harness the energy of this beautiful green stone is to wear it as jewelry.
Blue Lace Agate for Those with Short Temper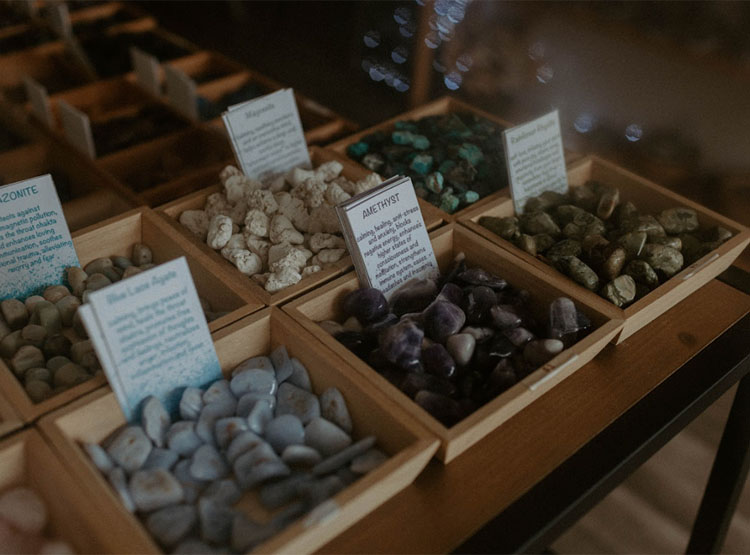 Blue Lace Agate is your go-to stone if you are going through a challenging period when your patience is tested. The stone carries soothing energies that can help those with a short temper. The Blue Lace Agate can also be a helpful tool for those who have trouble overcoming their bad temper.
It's a perfect stone for teachers and lecturers as inspires them to communicate clearly and logically. Blue Lace Agate carries nurturing energies that create a safe space where you can develop self-acceptance, patience, and tolerance towards yourself and others.
We have a wide range of Blue Lace Agate products, including:
tumbled Blue Lace Agate
Blue Lace Agate bracelets
Blue Lace Agate pendants
Black Tourmaline Creates the Space for Self-Acceptance and Tolerance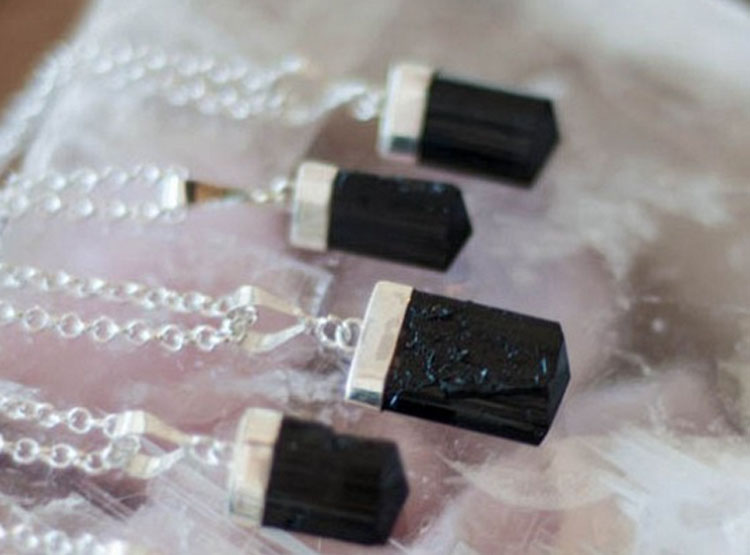 Black Tourmaline is one of the most popular stones in our shop. Whenever you need a crystal to help you transform your negative thoughts or emotions, this powerful black stone is one of your best options.
Black Tourmaline is widely used for its protective properties against negative influences, including harmful electromagnetic radiation. The stone not only can shield you against toxic energies that come from the environment, but it can also help you overcome the negativity that arises within you.
Black Tourmaline at the Village Rock Shop:

Howlite to Manage your Irritability and Recklessness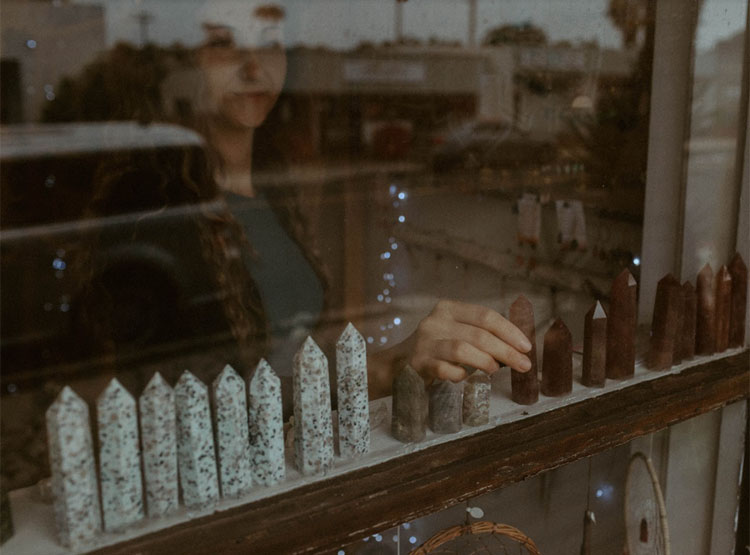 Howlite is one of the stones that resonate with the Heart chakra, allowing you to become more tolerant, accept others as they are, and learn to see the best in them.
It can also help improve your patience. Due to its nurturing energy, this beautiful gemstone is a perfect option whenever you want to manage your irritability and recklessness. We have a vast collection of Howlite grumpy stones that make perfect gifts for crabby, grumpy people. These tiny Howlite grumpy stones will bring a smile to their face and take away their grumpiness.
Howlite at the Village Rock Shop:
Chrysophrase Promotes Self-Control and Patience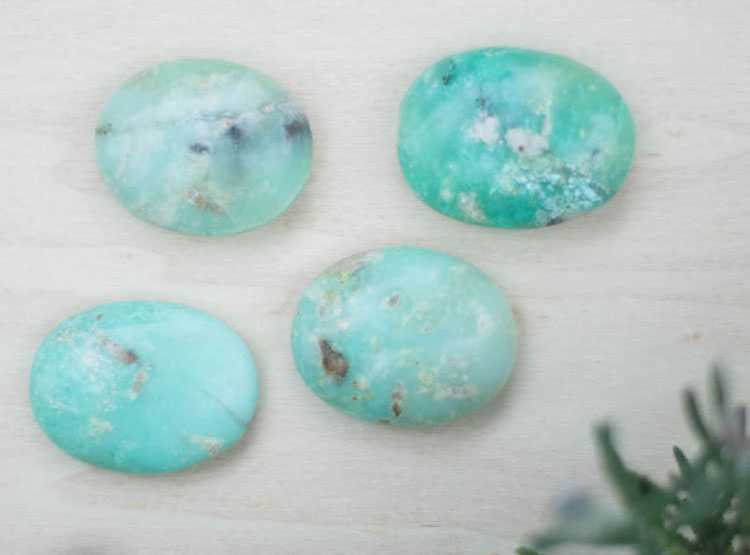 Chrysoprase is another excellent crystal that will inspire you to be more patient. It helps to clear away any feelings of irritability and restlessness that might accompany impatience.
We recommend using a Crysophrase palm stone during meditation or relaxation. It calms you down when you feel crabby and enables you to improve your self-control. Chrysoprase is an excellent crystal to use when you want to calm an overactive mind and brings tranquility when you are irascible.
You'll find a variety of Chrysoprase products at the Village Rock Shop including:
Chrysophrase bracelets
raw Chrysophrase
Chrysophrase pendants
Lepidolite Inspires to Embrace Self-Acceptance and Tolerance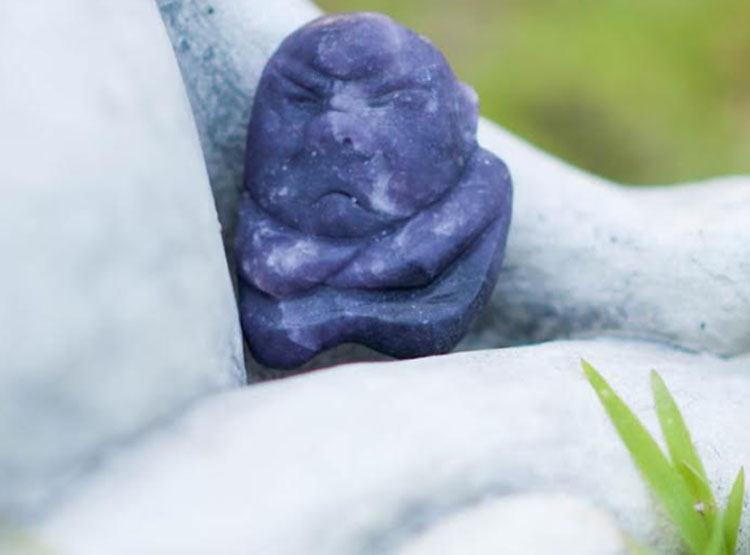 Lepidolite carries soft, nurturing energies that can assist you in releasing old behavioral and mental patterns, inspiring you to embrace transformation and transition with patience and self-acceptance. Lepidolite promotes deep emotional healing, reducing stress, depression, and irritability.
Lepidolite dissipates all kinds of negativity, inspiring you to be more compassionate and tolerant with others. This lovely gemstone can help you stay centered and unaffected by the daily events, so keep this stone nearby to reap its benefits. We recommend carrying small Lepidolite stones in a pouch with you, keeping them in your car, bag, or having them on your work desk.
Lepidolite at the Village Rock Shop:
High-Quality Crystal Products at the Village Rock Shop
When you are looking for crystals that promote patience and tolerance, it's important to purchase them from a reliable source. We source our crystals and gemstones directly from the mines and collaborate with dealers who bring high-quality crystal products directly to our shop.
At the Village Rock Shop, you'll find a wide variety of unique crystals and gemstone jewelry pieces. When you'll visit our shop in Carlsbad, we will gladly assist you in choosing the best stones for you.
If you can not find the products you are looking for on our website, feel free to call us and let us know what you are looking for. We might have it in our store, or we can order it for you.