We encourage you to add some unique ornaments to your Christmas tree decorations for this holiday season. Our most popular Christmas tree ornaments this year are raw crystals wrapped in gold or silver string.
Do you love crystals and the energy they bring into your place? Why don't you incorporate them into your Christmas decorations? You'll love these small raw stones wrapped in silver and gold that enhance their beauty.
Whether you prefer a boho-themed Christmas tree or just want to create a positive atmosphere for the holidays, these colorful crystals make perfect ornaments.
What is your favorite crystal? In our shop, you'll find your favorite stones wrapped in gold or silver string to hang on your Christmas tree during the winter holidays. These crystal ornaments are created with love and care to bring positive energies into your home.
3 Reasons to Decorate Your Christmas Tree with Raw Crystals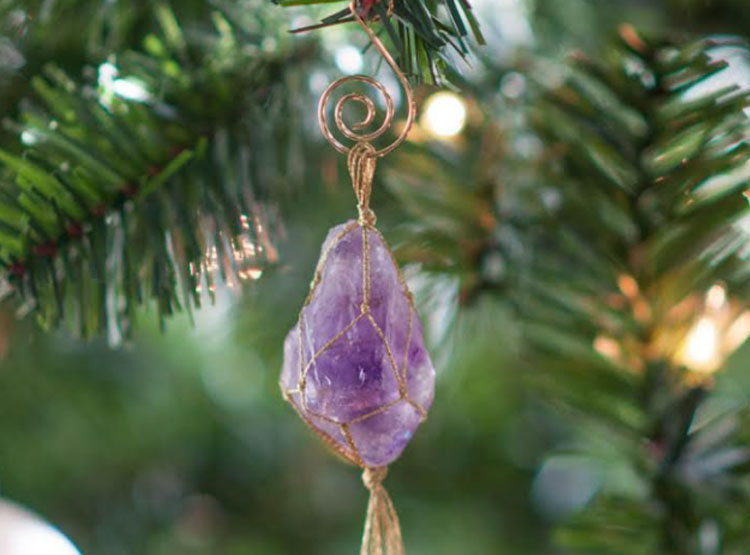 1. Crystals with beautiful colors like Rose Quartz, Citrine, or Amethyst will look amazing on your Christmas tree. Wrapped in a silver or gold string will make one-of-a-kind ornaments.
2. Our crystal ornaments will not only enhance the beauty of your Christmas tree, but you'll also enjoy their benefits.
3. These small crystal ornaments will bring protective energies and create a positive Feng Shui into your home for the winter holidays. It feels so good to have a clean and welcoming home, and crystals are excellent energy cleansing tools. Your Christmas tree adorned with crystal ornaments will become the statement piece of your home during the holidays.
Beautiful Ornaments and Meaningful Gifts for Christmas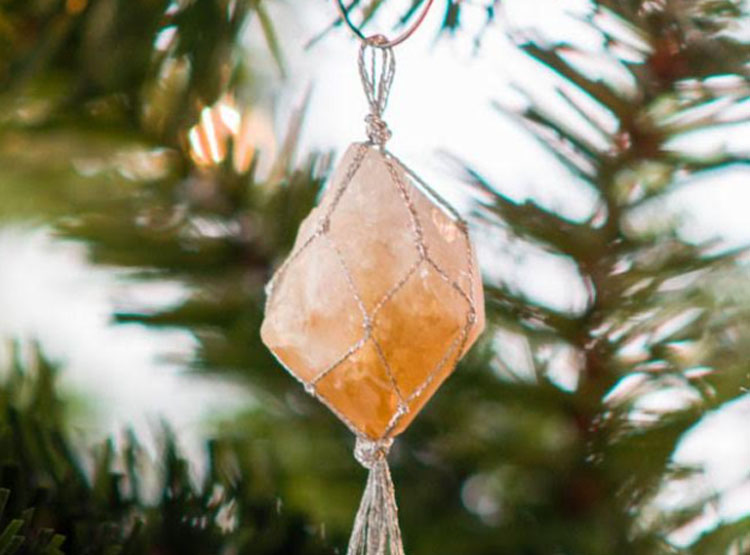 Are you still looking for the perfect, unique Christmas gift for your loved one? We recommend our crystal ornament selection. You can use these colorful stones as home decor items or protective talismans when Christmas is gone.
Our crystal ornaments make meaningful gifts. These crystals will not only delight you during the winter holiday, but you can also enjoy their benefits year-round.
Having crystals on your Christmas tree will:
enhance positive thinking around the holidays
facilitate open communication between family members
relieve stress and anxiety by bringing peaceful vibes into your home
help you have a joyful holiday spirit
attract abundance and prosperity into your home
enhance your vitality and stamina
make you enjoy the holidays even more