The increasing number of people who practice meditation has become a remarkable phenomenon in the past few years. Meditation is practiced more frequently individually or in meditation groups.
Various meditation techniques became a constant in the life of people from all around the world. Meditation is the practice of focused concentration, involves clearing the mind of chatter and brings inner clarity, awareness, and tranquillity. Everybody can practice meditation children, young adults, and elders. A profound meditation can work as a genuine anti-stress and anti-anxiety remedy. It is an efficient way of self-transformation for our being, allowing us to improve many aspects of our lives.
When we integrate meditation into our daily routine, it will improve the ability to focus and concentrate, it refines our perceptions and brings improvements in our relationships with others.
Mini Crystal Meditation Gift Set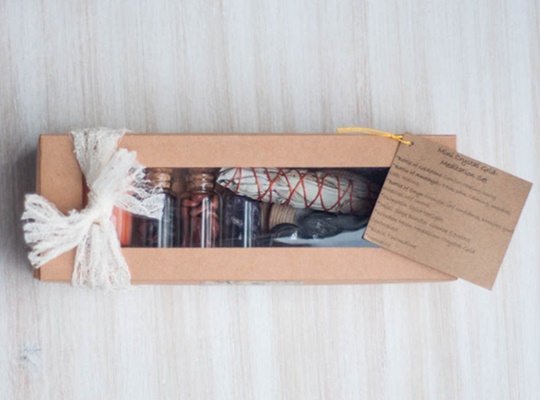 Meditation is one of the best and simplest ways that can help us go through stressful times. There are various types of meditation techniques available for anyone now, practices that come from various cultures and spiritual traditions. This abundance of meditation techniques allows us to find the one that works best for us. The benefits of deep meditation are beyond measure, here are some: profound sleep, reduced stress, reduced frustration and anxiety, helps in depression awakens a sense of calm and centeredness.
The Mini Meditation Set was created to help you set up a sacred space for your meditation and contains:
3 random gemstone bottles
pumpkin spice small candle
mini sage stick,
1 tumbled crystal
Mini Crystal Grid and Meditation Gift Set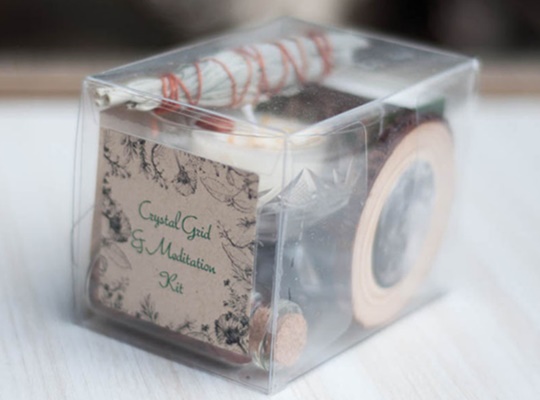 Meditation is practiced to balance the body, mind, and spirit. There are a few steps that need to be followed before meditation - taking the right position, relaxation, and focus. For those who never practiced meditation, it's better to find a meditation group or start with meditations guided by an experienced practitioner.
With this Mini Crystal Grid Set, you can create a pure environment for successful meditations, the set contains:
1 bottle of goldstone
1 bottle of Amethyst crystals
1 bottle of Onyx crystals
herb-infused aromatherapy tealight candles
mini sage bundle
mini wooden base
mini vintage crystal or candle bowl
Mini Crystal Grid and Meditation Kit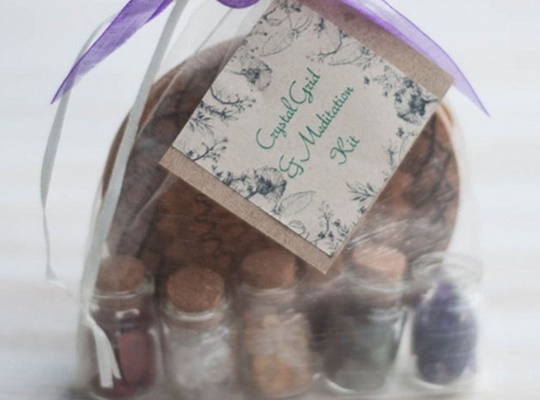 You must meditate with perseverance and have the patience to achieve considerable effects. However, when you experience the benefits of your meditation practice, you will realize it's worth all the effort.
Energy healers and experienced meditation practitioners know that crystals can be great tools for meditation. Our mini crystal grid sets have crystal grid bases with different designs and contain five crystal bottles.
Meditation is one of the most beneficial practices we can engage in, so we should make time for it every single day. It has an amazing calming effect on the body, mind, and emotions, and awakens a peaceful and more conscious state of being. Build up your crystal grid and place it in your meditation corner, the energy of the crystal grid will help you to achieve:
better mental focus and clarity
an inner sense of peace
increased self-awareness
deep meditative states
Cleanse and Protect Gift Set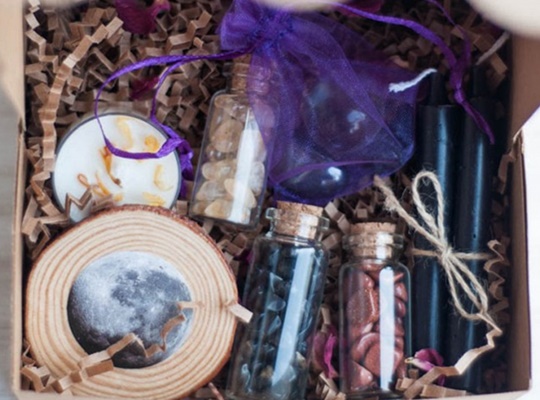 When you want to practice meditation is recommended to have a special space for your daily practice. Whether your meditation space is a separate room or a corner of your bedroom, it needs to have a pure, uplifting ambiance. Our Cleanse and Protect Gift Sets are created with the intention to help in cleansing the space and protecting it from negative energies.
The Cleanse and Protect Gift Set contains:
glass vile with 1 small sage stick
bottle of Citrine crystals
bottle of Goldstone crystals
bottle of Onyx crystals
herb-infused aromatherapy tealight candles
wooden moon mini coaster for tealight or to place crystals on
sheer pouch of hematite
a miniature crystal ball