Whether you're drawn to crystals for their appearance or their properties we have ideas for where to place them in your home. Your bedroom is the area of your home where you can rest and regenerate, so it needs to have a peaceful ambiance. Our shop has a wide selection of crystal products that will help you create a welcoming, peaceful oasis in your bedroom, an intimate place where you can have an undisturbed good night's sleep.
For your bedroom we recommend:
Create a Pure, Protective Ambiance in Your Bedroom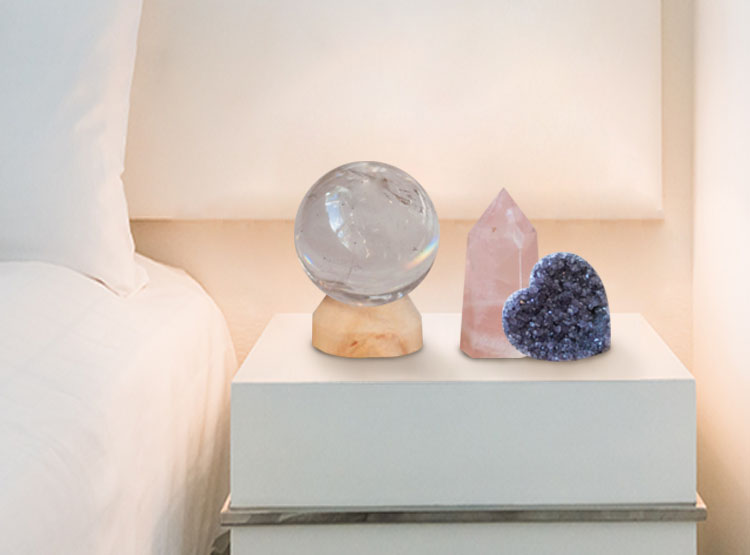 The bedroom is the most intimate place in your home. No one can have a quality, restful sleep in a place with negative energy. Displaying crystals in your bedroom is a good choice especially if you often feel anxious and stressed or struggling with sleep disorders. Place them on the windowsill, in the corners of the room, near your bed, or under your pillow, wherever you display them, these stones will help protect your space and raise its vibration.
The following crystals are known for their soothing, stress-relieving properties, we recommend our crystal bowls, hearts, and spheres for your bedroom:
Turn Your Bedroom Into a Peaceful Oasis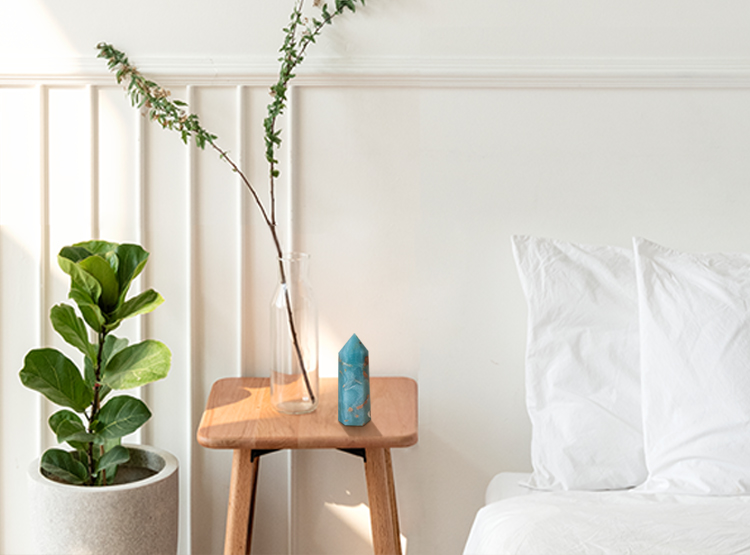 Your bedroom is the place where you regenerate, so make it look and feel like a peaceful oasis. Light colors, soft lights, and materials will help you create the tranquil space you need to regenerate and recharge for a new day. When you add crystals to the mix you have your dream bedroom:
Amplify Love and Ignite Passion with Crystals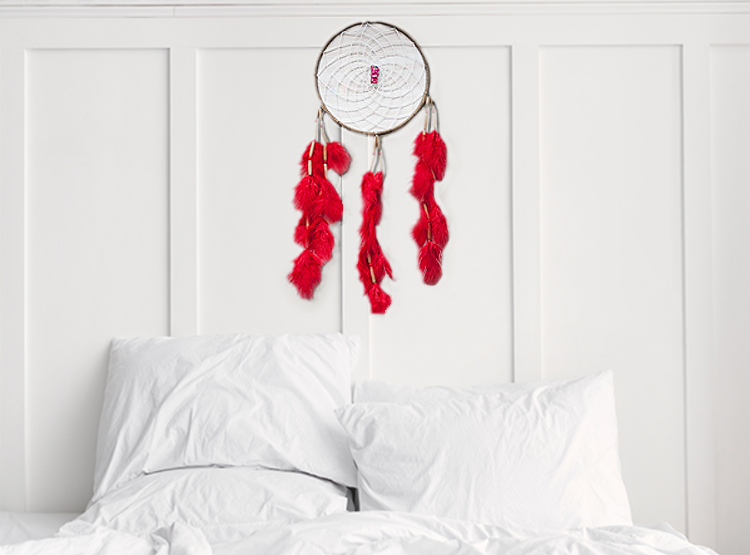 When you want to amplify love and enhance passion in your bedroom display stones that can work as powerful aphrodisiacs.
The following crystals will help you boost your love life. These stones can also help attract a partner or keep the romantic vibe in your bedroom.
Be bold and creative and decorate it with our high-quality crystal products:
Add a Touch of Style to Your Bedroom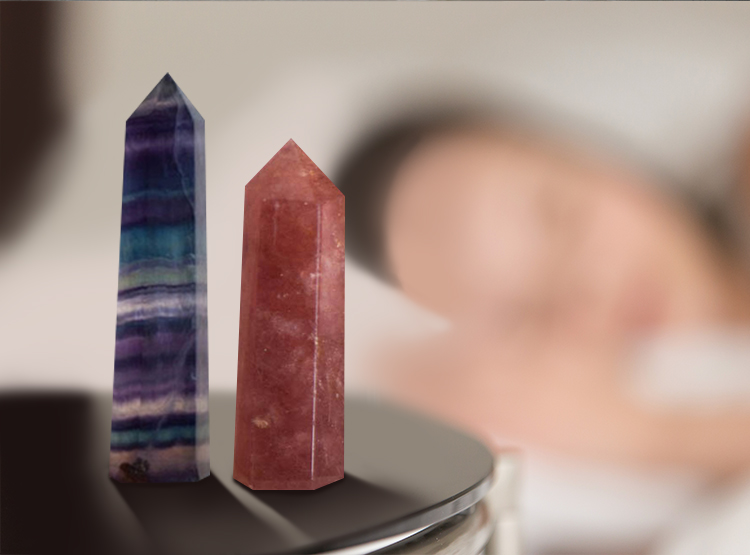 You don't have to be a die-hard crystal enthusiast to decorate your bedroom with crystal products. Each crystal is unique, each crystal product is unique, so if you want to decorate your bedroom with one-of-a-kind elements, crystals are the way to go.
Whatever style you prefer for your bedroom you will find crystals for that:
Add a feminine touch with Strawberry Quartz towers, Mangano Calcite Hearts, Moonstone hearts, Rose Quartz spheres or display Selenite bowls, plates, hearts to make your bedroom look aesthetically pleasing.
We recommend a mix of blue, black, and green stones for manly bedrooms including Black Onyx, Rainbow Obsidian, Rainbow Fluorite, Lapis Lazuli, Blue Goldstone. We also recommend Shungite pyramids, bowls, or spheres to create a strong protective shield against harmful energies.
For bedrooms with warm earth tones, you can select a mix of various fossils or Agate and Jasper stones.
We Have High-Quality Crystals for Your Bedroom at the Village Rock Shop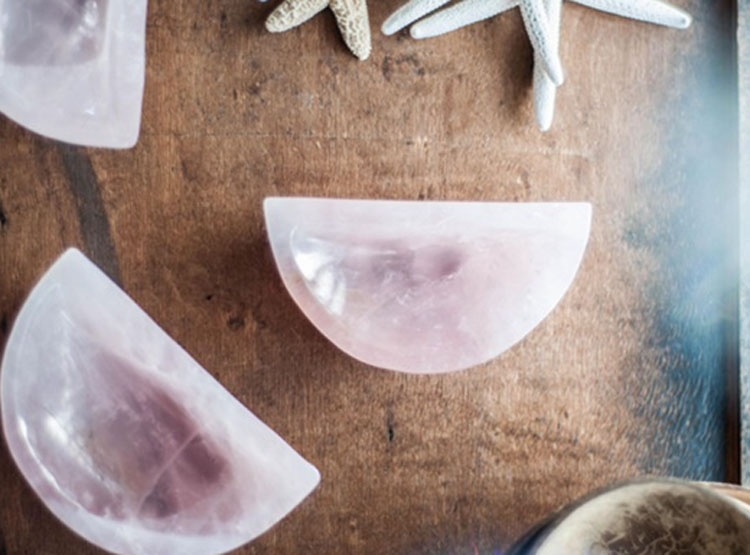 We hope you enjoyed the list of our crystal products for your bedroom.
If you don't find a particular crystal, candle, or dreamcatcher on our webshop, let us know; we might have it at our store.
We invite you to visit our shop in Carlsbad or our webshop and check out our products at your discretion and decide which ones are a good fit for your bedroom:
Crystal bowls
Crystal spheres
Crystal tower generators
Dreamcatchers adorned with crystals
Natural candles with crystals
Crystal geodes