With a hectic and stressful lifestyle, we want our homes to be spaces of peace, calm, and comfort. Crystals are some of the best home decor elements we can have in our homes and workspaces. They not only look marvelous, but also bring pure uplifting energies. One of the best crystals we recommend to be placed in your home is Selenite. When you want to protect your home from unwanted influences and bring high vibrations, harmony, and peace, Selenite is your stone.
So, where are the best places in your home to display your Selenite?

Do you want to create a safe and clean ambiance in your home? One of the simplest ways to do it is by placing Selenite wands, slabs or towers in the main corners of your home. Selenite is a highly protective crystal, it brings calming, soothing energy into your home and promotes a peaceful atmosphere. This beautiful translucid crystal also brings the elevated energies of the Angelic realm in your home.
Display Selenite Hearts and Spheres in Your Living Room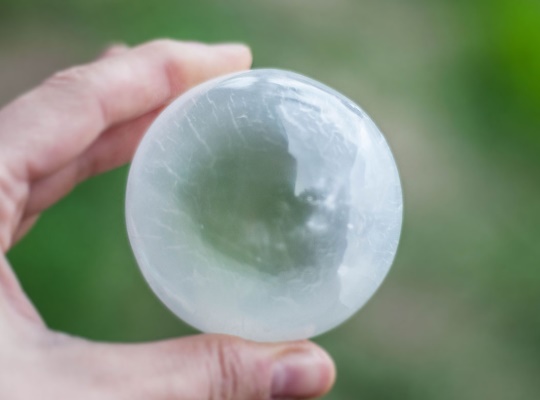 Your living room is where you and your family spend a lot of time, so it's natural that you want it to be full of positive energies. Selenite hearts and spheres are beautiful, so place them just about anywhere you like in your living room to boost the room's ambiance and bring in good vibes. Place Selenite towers, spheres, hearts in the corners of your room, on the windowsill, on display shelves, on the coffee table to enjoy the crystal's beauty and enjoy its properties.
At the Village Rock Shop you'll find the following Selenite products for your living room:
Selenite towers
Selenite spheres
Selenite pyramid
Selenite bowls
Selenite Towers, Wands and Spheres in Your Workspace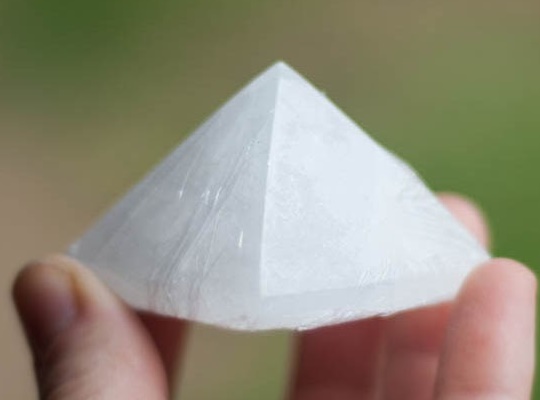 Your workspace is where you want to be focused and efficient. Display shelves and your work desk are the perfect places to show off your Selenite products. Selenite activates the higher chakras, awakening inspiration and mental clarity.
Place Selenite towers in your office and it will infuse your space with positive, uplifting energies. Selenite pyramids displayed on your work desk will help you stay focused on your projects. Selenite is also a high-vibrational stone with the ability to clear away stagnant, negative energies in your workspace.
We recommend the following Selenite products for your workspace:
Selenite wands
Selenite pyramids
Selenite plates and bowls
Add a Touch of Sophistication to Your Bedroom with Selenite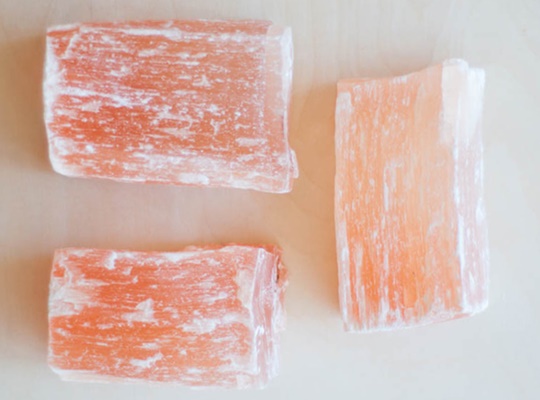 Your bedroom should be a sanctuary of peace and relaxation. It's your retreat space from the stress of your daily activities. Selenite will help to relax and get undisturbed, quality sleep. Place raw Selenite on your nightstand, near and under your bed, or place a Selenite heart under your pillow to benefit from its gentle energy throughout the night. Selenite plates, bowls, or slices can be used to cleanse and recharge your crystal jewelry or your other crystals, overnight Selenite displayed in your bedroom not only will it help you sleep well, but it will add a touch of sophistication to your room.
The best Selenite products for your bedroom:
Selenite hearts
Selenite spheres
Raw Peach Selenite