We asked several energy healers, Reiki masters, and crystal therapists about what they consider the major health problems for men. In their opinion, the most common health problems for men can be:
Stress-related problems
Physical health issues
Emotional problems
Sleeping disorders
From ancient times crystals and gemstones have been used for their healing properties. Nowadays, crystals have increasing popularity among men. More and more men have been contacting us to buy crystals and stones to help them in the areas of relationship, health, protection, wealth, stress relief, spiritual growth, and more.
Here are our suggestions for healing gifts for men:
1. DT Citrine Crystals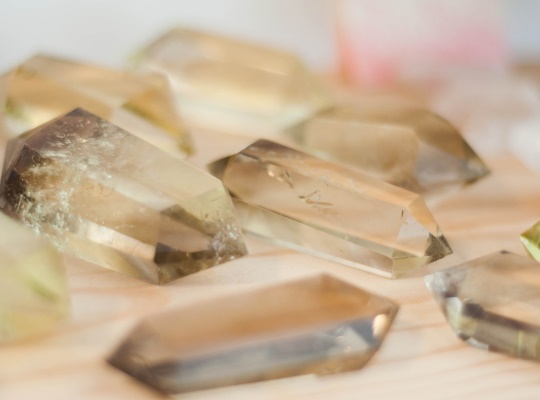 Carrying the power of the sun, Citrine is a crystal full of energy. It is a powerful crystal with energizing and recharging properties, therefore it is used by energy healers to help in reversing degenerative diseases.
At the Village Rock Shop, we offer carefully sourced high-quality raw Citrine and DT Citrine crystals.
The double terminated Citrine crystal is used in energy healing and crystal therapy sessions for its various benefits:
helps to stimulate the pancreas, spleen
aids in kidney and bladder infection treatment
helps to increase blood circulation, detoxify the blood
balances the thymus and thyroid
helps to stimulate the brain and revitalizes the mind
2. Tumbled Tiger's Eye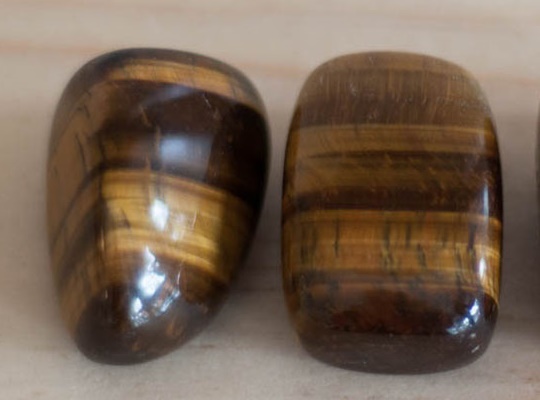 Tigers Eye helps men to become more spontaneous, creative, and ingenious. Tiger'Eye can be used in many ways, one of the simplest ways to enjoy its properties is to keep a tumbled Tiger's Eye in your pocket or on your work desk. Tiger's Eye promotes determination, increases self-respect, and helps men get through tough times.
Why is Tiger's Eye a must-have stone for men:
it's a manifesting stone
awakens the courage
brings prosperity
enhances willpower
provides protection
Tiger's Eye promotes determination, increases self-respect, and helps men get through tough times.
3. Jasper Palm Stones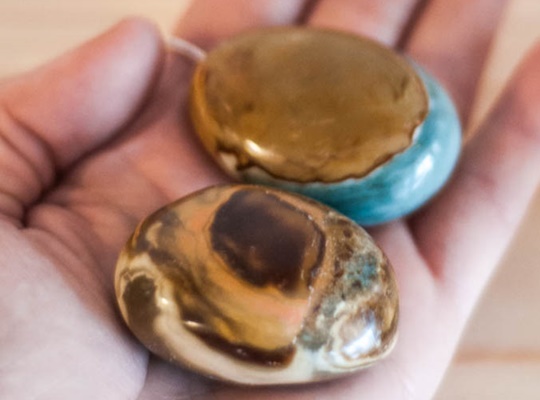 Jasper helps men to be more grounded, supported, focused and centered. Often men go through stressful periods in various areas of their lives.
Jasper with its earthy vibration make men be more connected to the Universe, helps them to relax a little, realizing that everything will work its way out.
The Jasper palm stones are great tools that can be used for manifestation, meditation, and relaxation.
Jasper palm stones at the Village Rock Shop:
Kambaba Jasper palm stone
Polychrome Jasper palm stone
Ocean Jasper palm stone
4. Hematite Jewelry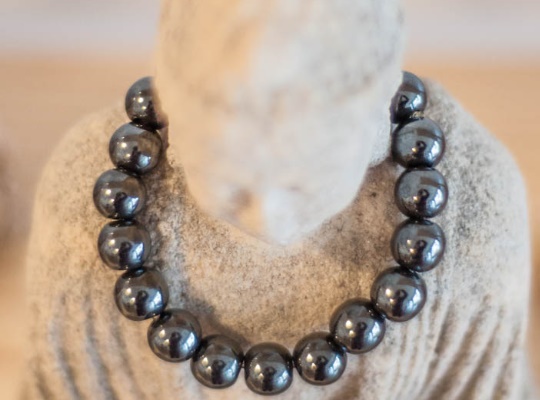 Hematite is another great stone for men. It can be helpful in stress relief and it is often called "the stress stone". Hematite can ground men's creative energy and is used for enhancing rational thinking and technical knowledge. It helps men to be more practical and focused. The stone's black, silver-gray, reddish-brown color makes it perfect for stylish jewelry pieces for men.
A silver-gray or black Hematite bracelet can be a stylish accessory even for the most elegant outfits.
Hematite is used in crystal therapy sessions to:
reduce pain
reduce muscular or joint alignment problems
helps with insomnia
helps in stress relief
5. Raw Pyrite and Pyrite Jewelry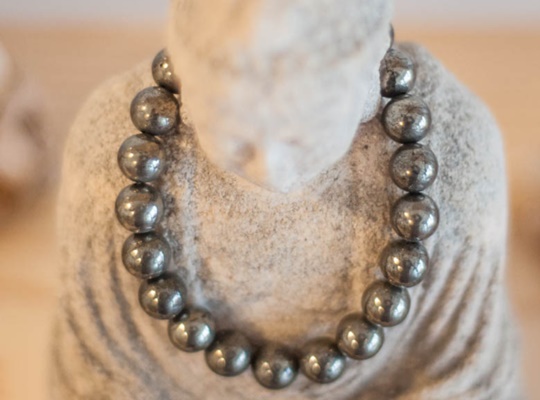 Pyrite is another powerful stone for men. It is a powerful stone that attracts the energy of abundance, wealth and prosperity, helping men to make thoughtful financial and business decisions.
Pyrite is also a brilliant stone to help in maintaining the motivation to take the right steps for success in business.
Pyrite, also called "the fool's gold" is definitely a must-have stone for businessmen.
How men can use Pyrite:
Raw Pyrite can be placed in the office to attract success
Pyrite is a great stone for jewelry pieces
It can be placed in the corner of wealth to attract abundance
6. Tumbled Lapis Lazuli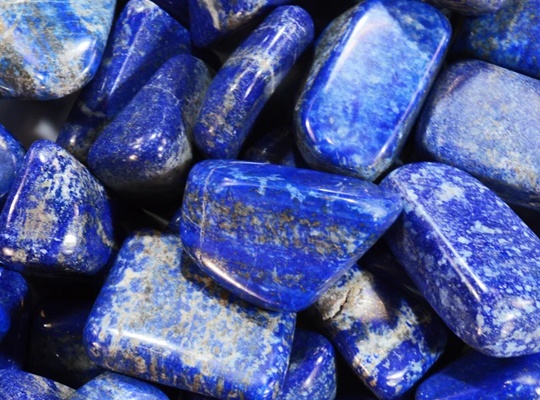 Lapis Lazuli has powerful protective properties, and it's used to block psychic attacks and keep negative energies away. This vibrant blue stone is used for stimulating intuition, intelligence and mental strength.
According to energy healers, Lapis Lazuli has healing properties for the respiratory and nervous systems, boosts the immune system, and purifies the blood. This stone with a vibrant blue color brings harmony and balance in the whole being.
How to enjoy its healing properties:
the most simple and fashionable way is to wear it as jewelry
keep a tumbled Lapis Lazuli in your pocket
place it in your office, home, meditation area
7. Tumbled Malachite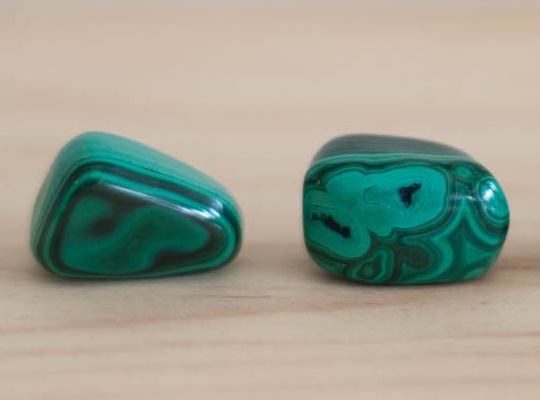 Malachite attracts success in business and the increase of wealth. This beautiful green stone is used by crystal therapists to heal heart and liver-related problems.
Used for thousands of years as a talisman to protect the wearer from misfortune, it's considered the stone of luck.
This stone with vibrant green color brings success to any business, helps to achieve wealth and fame. It is a must-have gemstone for those who want to be successful and prosperous in business.
How to enjoy the Malachite's properties:
wearing Malachite jewelry
placing it in the corner of wealth
Malachite is a popular stone for home decor from ancient times
8. Chrysocolla - Raw and Tumbled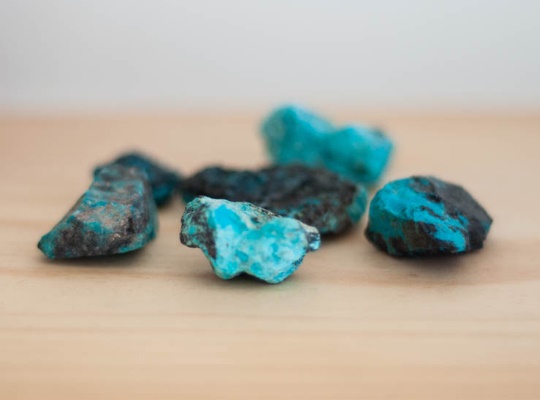 Chrysocolla is a beautiful gentle stone. Its calming energy can be a significant help during transitional times such as breakups, divorce, job loss or other similar situations. Chrysocolla gently draws off negative energies, brings peace, relaxation and calms the emotions. This gentle stone with vibrant color helps communication in relationships, brings understanding and harmony to discordant relationships.
It can be a helpful stone for men who are facing stressful situations.
How to benefit from Chrysocolla's properties:
wear Crysocolla jewelry
keep raw or tumbled Chrysocolla in your bedroom
keep tumbled Chrysocolla in your pocket
hold it in your hand during relaxation
9. Shiva Lingam for Meditation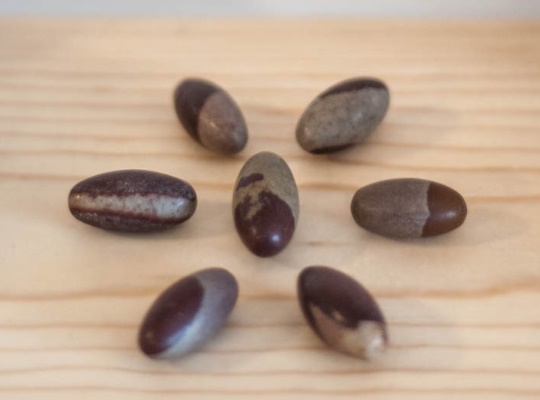 Shiva Lingam is tough crypto-crystalline quartz with impurities and can be found only at the Narmada River, in India. The stone has iron oxide deposits within it and contains a mixture of Agate, Basalt, and Jasper.
The Shiva Lingam stones are known for their specific egg shape, formed within the Narmada River, one of the five holy rivers of Western India. This highly valued stone embodies masculine energies through its solid oval shape. Shiva Lingam stone increases vitality and balances the male energy.
How to use the Shiva Lingam stones:
it is an excellent stone for meditation
men can use it for breathing techniques
holding the stone, rolling it around in your hands to calm the mind
10. Clear Quartz Pyramide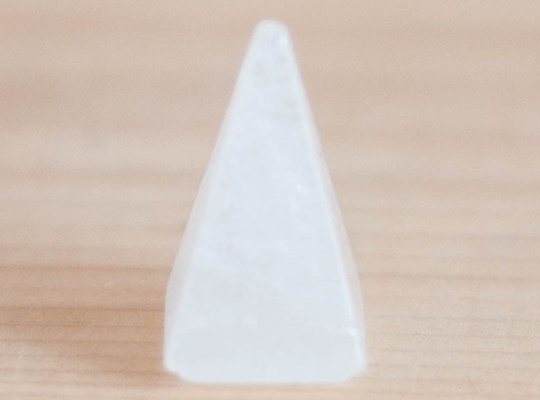 Clear Quartz is known as "the master healer" crystal. It is a must-have crystal in any crystal collection. It has powerful cleansing, balancing properties on all levels of the being. A Crystal Quartz Pyramid can be a wonderful gift.
The Clear Quartz Pyramide enhances the energy of the other crystals, it can be used for healing and spiritual practices. With its refined appearance, the Clear Quartz Pyramide is a beautiful home decor element.
How to use the Clear Quartz Pyramide:
hold the Clear Quartz Pyramide in your hand during healing sessions
placed in your home can be a refined home decor element
have a Clear Quartz Pyramide at your workspace to create an inspiring work environment
meditate with your Clear Quartz Pyramide in your sacred space