Now that Mother's Day is coming, you'll have to find the present your mom will love. Of course, she will treasure whatever gift you'll offer, but if you really want to see her enjoying your gift, look for something meaningful. She can buy herself the things she needs, so for this special day surprise her with something she wouldn't think to buy for herself.
We love Mother's Day, it's the day when we celebrate motherhood. We want to help you find the best Mother's Day presents for the most special women in your life, so we've rounded up a list of gift ideas that any woman - mom, grandmom, new mom would love:
Self Care Gift Sets for Working Moms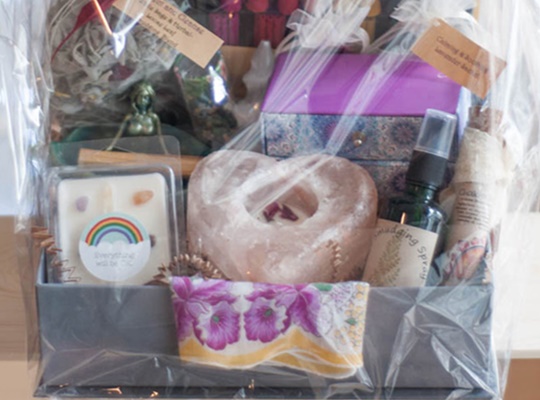 Mother's Day is the time to treat our mothers with something special. So, check out our gift sets that provide your mom with everything she needs to pamper herself. We've created our crystal self-care gift sets to bring positive, uplifting and relaxing energies.
The crystal products we selected for these gift sets are known for their stress-relieving properties. Our collection of self-care gift sets contain products - mugs and tea, scented oils, candles, smudging kits, and crystals - selected to help busy moms slow down a little and enjoy some carefree moments.
Healing Crystal Jewelry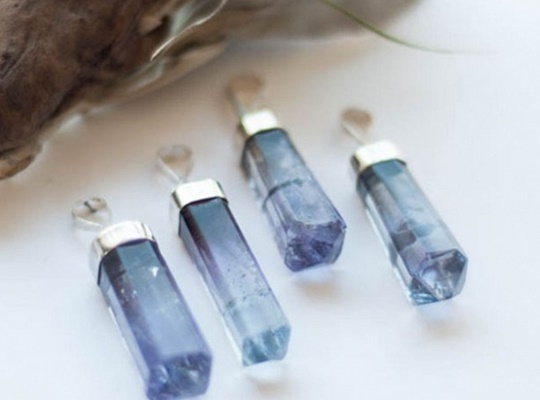 Even if your mother has an entire box full of jewelry, you can never go wrong with a piece of unique crystal jewelry. In our shop you'll find a rich selection of bracelets, pendants, earrings and necklaces, so choose the one that inspires you the most, or make it even better and surprise your mom with a jewelry set.
Each crystal is unique, there are no two alike, so when you buy crystal jewelry for your mom, you can be sure that your gift is one-of-a-kind. A crystal jewelry piece can be the perfect gift for moms. It's not only beautiful and unique but it carries, the crystal's healing energies.
We recommend the following beautiful crystal pendants:
Crystal Dreamcatcher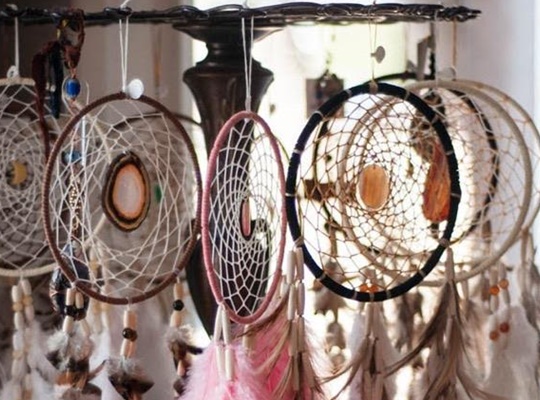 Who doesn't love getting beautiful home decor pieces? Help your mom create a relaxing and welcoming atmosphere in her home with crystal dreamcatchers. Our handcrafted dreamcatchers come in different sizes, shapes, colors and each one of them is adorned with healing crystals or gemstones.
These crystal dreamcatchers are so beautiful, it will be really hard not to buy one for yourself.
Some of our dreamcatchers:
Candles with Herbs and Crystals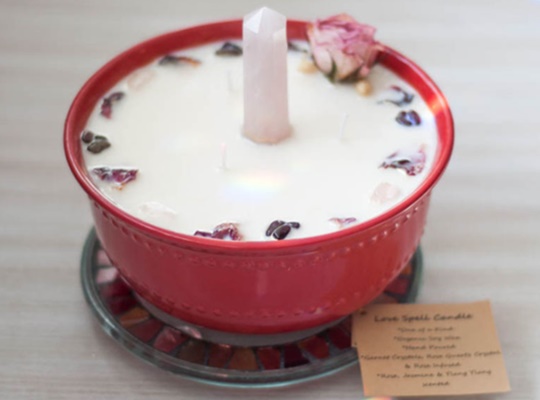 There are dozens of candles on the market, we know. What makes our candles special? Crystals and gemstones. We have a rich collection of handmade all-natural candles adorned with flower buds, herbs, and crystals.
Raw, polished, heart-shaped; these crystals and gemstones with a positive vibe really make the difference. The candles you'll find in our shop, are locally made, hand-poured, made of natural ingredients such as soy wax, crystals, dried herbs, and essential oils.
Our most popular gemstone candles:
The Best Gift for Moms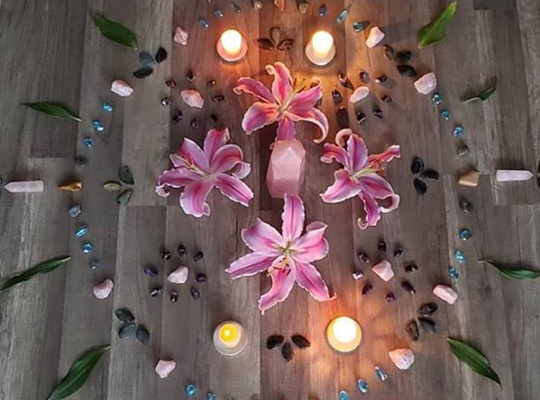 What is the best gift for moms? I think we all know the answer; time spent with their kids. So whether you are a teenager, a college student, or an adult with a busy schedule, the most special gift you can offer to your mom is quality time spent with her. There are a plethora of engaging programs you can think of for Mother's day. We have another one for you, especially if your mom has an interest in crystals. Create a love crystal grid with your mom. The memory of those moments will last forever.
Either you buy a complete crystal grid, or buy a grid base and select raw and tumbled crystals from our collection.
Here's what we recommend for your crystal grid:

For Last-Minute Shoppers
Let us help you with your shopping for Mother's Day! Tell us what your mom loves and we will create a customized self-care gift set with a personalized note, and ship it for you! Place your order and send us an email with some details: is your mom loves jewelry, is she interested in crystals, or you just want a gift basket filled with natural products: crystals, dreamcatchers, candles, smudging sprays, crystal jewelry, all-natural soaps, and bath salts.