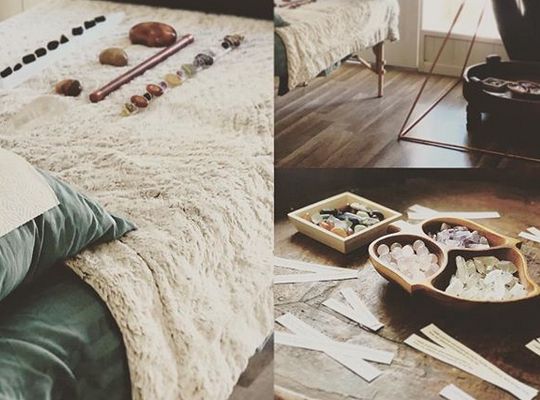 The Ayurvedic medicine considers that crystals, gemstones and essential oils have specific energetic, and healing properties. Aromatherapy uses natural essential oils to improve health and maintain overall well-being.
This type of alternative therapy has effects on body, mind, and spirit. Aromatherapy was used for thousands of years for therapeutic and religious purposes in India, Egypt and China. This type of holistic treatment incorporates aromatic plants in resins, balms, and oils.
Recently, aromatherapy has gained more recognition and popularity all over the world. Each essential oil has a wide array of unique properties. By choosing the right essential oils, you can awaken your being's innate healing powers and experience vitality, regeneration, and wholeness.
Essential oils work through the sense of smell and skin absorption and are used in:
diffusers, aromatic spritzers and inhalers
cosmetic products and massage oils
hot or cold compresses and facial steamers.
The ancient civilizations used crystals for healing, purification and spiritual purposes as well. Crystal therapy is known as an alternative healing method in which crystals and other stones are used as conduits, allowing pure, cosmic energies to flow into the person's being.
Aromatherapy and Crystals at the Village Rock Shop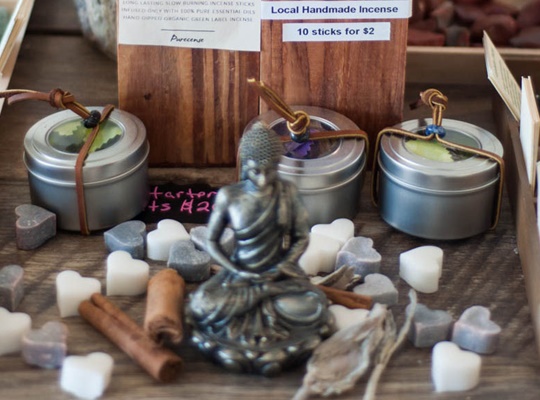 In our shop, you'll find a wide variety of crystals and essential oils. If you do not have any experience with rocks, gems, crystals, and essential oils, let us know. We will assist you gladly to find the best products for your needs.
Energy healers combine aromatherapy with crystal therapy to create a synergistic blend that will have even more benefits. Crystals, gemstones, and essential oils have been used in most cultures to complement and amplify other therapies.
Aromatherapy and crystal therapy involves a holistic approach and treats the whole being. Aromatherapy is also used to purify the room where the healing takes place, to create a pure, peaceful, and serene ambiance. Based on your problems and necessities, our therapists will know what oils and stones to use and recommend for daily use. Aromatherapy and crystal therapy are complementary therapies, these are no replacements for a doctor-approved treatment plan.