Veterans often face challenges when leaving active duty and re-adapting to civilian life. Re-establishing their roles in their family and finding stable employment can prove difficult, frustrating, and disheartening.
Veterans also deal with challenges related to their physical and mental well-being, with depression, anxiety, and post-traumatic stress disorder (PTSD) being the most common afflictions they struggle with.
Healing crystals are optimal alternative therapeutic tools for readjusting veterans. The high vibrational energy of these lucent stones can help them transmute negative experiences into positive feelings such as forgiveness, acceptance, resilience, and inner peace.
Village Rock Shop is a veteran-led store. We honor and appreciate veterans, and we consider they need every help and support they can get. We compiled a list of crystals that can help veterans during their healing process.
1. Amethyst, the Ultimate Anti-Anxiety Crystal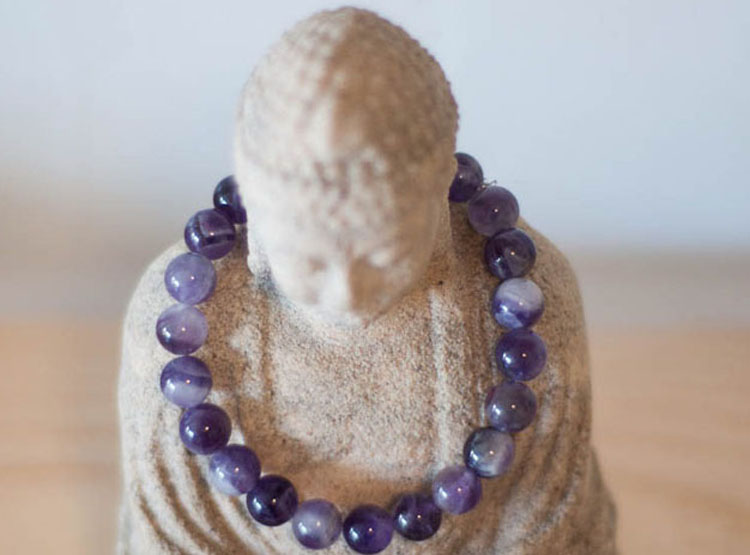 Amethyst is commonly used as a natural stress reliever, but can also help clear the mind of negative thoughts. Those who struggle with anxiety, panic attacks, or PTSD should work with this crystal daily.
Meditation using amethyst is always a soothing, healing experience, as the crystal radiates calming, peaceful energies.
Traumatic events often lead to sleeping disorders, resentment, phobias, and depression, and this beautiful purple crystal is an ideal aid for such burdens.
Our most popular Amethyst products:

2. Rose Quartz to Ease Depression and Enhance Self-Love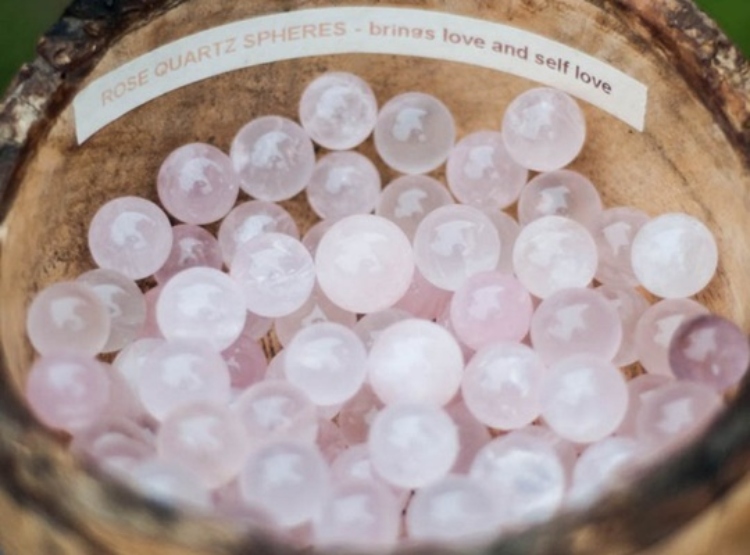 Many people value rose quartz for its gentle energy that promotes kindness, self-love, self-care, and compassion; due to these qualities, it is an excellent crystal for those dealing with emotional trauma.
Working with this crystal, wearing it, or keeping it nearby helps to release emotional pain, eases depression, and restores trust and acceptance within ourselves and others.
Mental and emotional trauma hurts just as much as physical harm, and the crystal's gentle energy is like a healing balm for emotional wounds.
We recommend the following Rose Quartz products:

3. Lepidolite to Help with Anger Management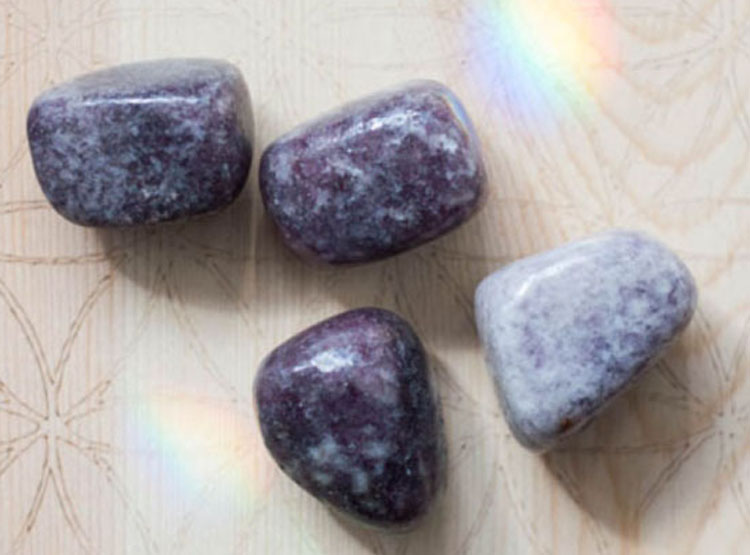 Veterans who struggle with PTSD often experience sleep disorders, phobias, anxiety, and anger management issues. Lepidolite radiates peaceful energy that can help balance emotions and calm the mind.
Crystal therapists often use this stone to dissolve energy blockages. Lepidolite can also help reduce anxiety, anger, and depression.
Working with lepidolite every day will bring a positive energy flow that promotes clear and rational thinking. It also encourages resiliency against the adverse effects of past traumas.
We recommend the following products:
4. Black Tourmaline Provides Protection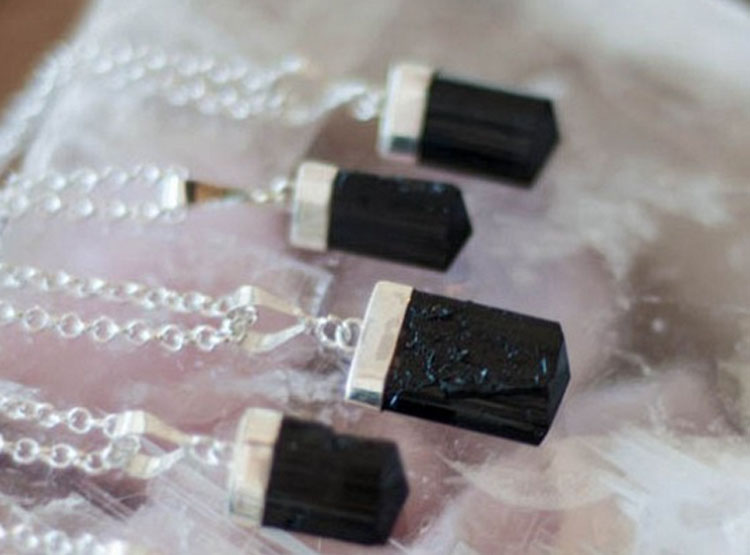 Black tourmaline is a powerful, protective, and grounding stone that can help veterans deal with emotional trauma and its consequences.
The stone brings a sense of security, reassuring trauma victims that they are protected from any harm. It helps overcome depression, drug or alcohol abuse, self-harm, and suicidal tendencies.
This powerful black stone offers protection against negative influences, including harmful electromagnetic radiation.
Our popular Black Tourmaline products:
5. Lapis Lazuli Helps to Regain Control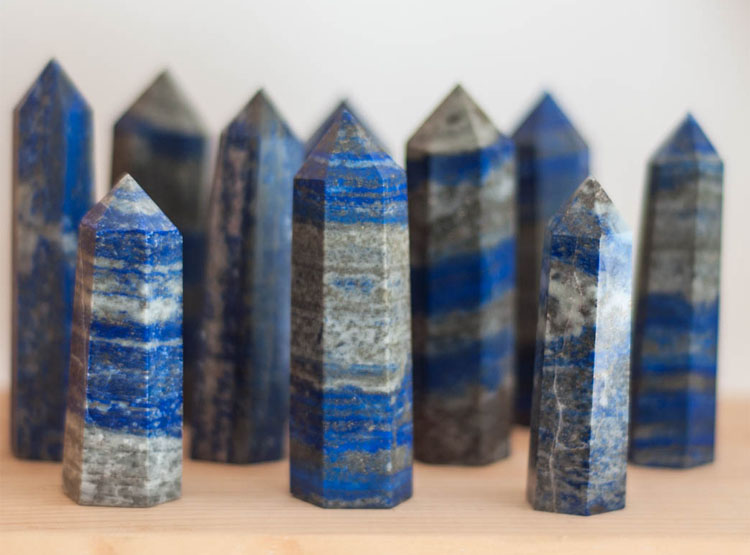 Lapis Lazuli can help veterans reveal their inner wisdom, promotes mental clarity, and help them regain control of their lives, which is often a challenge for trauma survivors.
Lapis Lazuli brings suppressed emotions to the surface and promotes spiritual growth. This royal blue crystal streaked with gold is often used to enhance self-worth, intuition, self-expression, and open communication.
Lapis Lazuli towers are powerful crystal tools. They radiate energy in one focused direction, and can therefore be used to support your spiritual growth.
Quality Lapis Lazuli products you'll find in our shop:
How to Use These Crystals?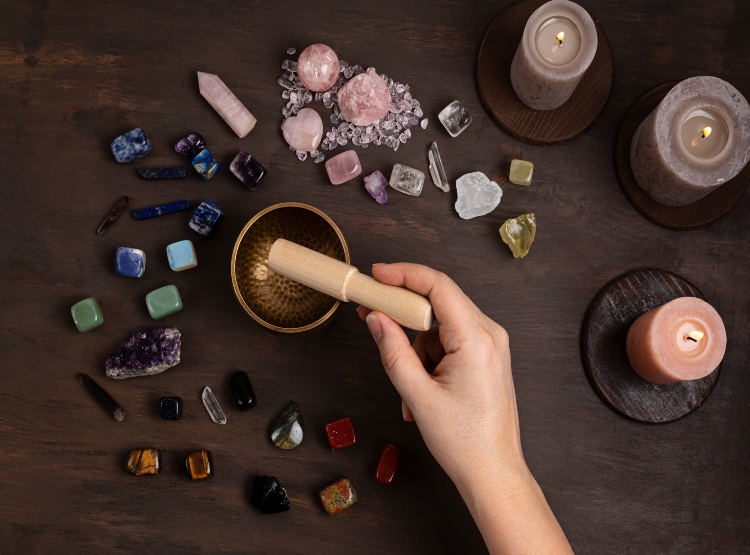 Wearing crystal jewelry is the simplest way to harness their energies. To maximize the results, we recommend wearing the selected jewelry every day and cleansing it periodically.
Meditation with crystals is another effective way to channel high vibrational energies from the universe. Holding palm stones or tumbled crystals during meditation, relaxation, visualization, or breathing techniques will enhance the effects of these practices.
Small tumbled stones, raw crystals, or crystal spheres are easy to carry around throughout the day in the pocket, purse, or attached to a keychain to enjoy their benefits.
Large crystal clusters, geodes, tower generators, and spheres are ideal home decor elements. With these crystals, veterans can transform their homes into peaceful tranquil spaces where they can feel completely safe and at ease.
Join the Heroes & Sacrifices Campaign
As a veteran-led store, Village Rock Shop proudly supports and honors veterans who have served dutifully and laid their lives on the line.
We know that their sacrifices often come at a high cost, and thousands of veterans struggle with PTSD, depression, anxiety, phobias, or other mental afflictions.
The Heroes & Sacrifices Campaign includes making and sending meaningful gift baskets to veterans, offering our love and support on their road to recovery, and readjusting to civilian life.
You can also join the campaign with an act of kindness by becoming a partner and having your name added to the partner's page.