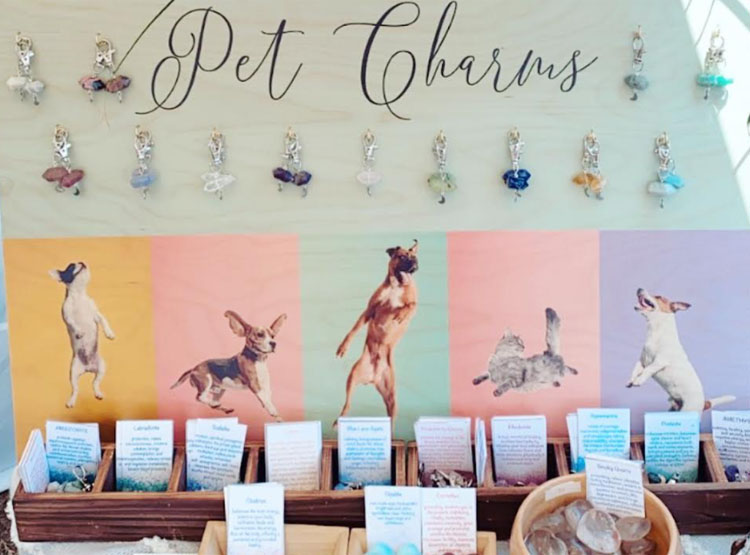 Celebrate the relationship with your four-legged friend with a crystal pet charm - bracelet set. In a way similar to humans, our pets can absorb the energy emanated by crystals. Each crystal can attract, store and transmit specific energies and many of our and our pet's issues can be relieved through healing crystals.
A crystal charm attached to your pet's collar will infuse his body with the crystal's energy throughout the day, and it will make him look even more adorable. Our gemstone bracelet - pet charm set selection is perfect for pet owners:
You will sync your accessories with your pet.
It will strengthen the connection between you and your furry friend.
You will enjoy a crystal's healing, balancing benefits at the same time.
In our shop, you'll find a wide variety of delightful crystal and gemstone pet products.