Who does not like pink? I sure do. Especially when it comes to crystals. Pink stones look amazing, not to mention that they have amazing properties. All pink stones are beautiful - Rhodonite, Pink Opal, Pink Tourmaline, Rhodochrosite, Kunzite.
We can enjoy these crystals in so many ways. We can display them in our homes, carry them in our pocket, meditate with them, sleep with them for a good night's sleep, and ladies, we can all agree that we love to wear pink crystal jewelry.
My favorite pink crystals are Rose Quartz and Pink Amethyst. Two beautiful crystals valued not only for their appearance but also for their properties. I just love to have them around. Rose Quartz and Pink Amethyst are both known for their soothing, gentle energy that can help in the matters of the heart. Although both crystals have soft energy and activate the Heart Chakra, each of them possesses unique qualities.
Pink Amethyst - Properties and Benefits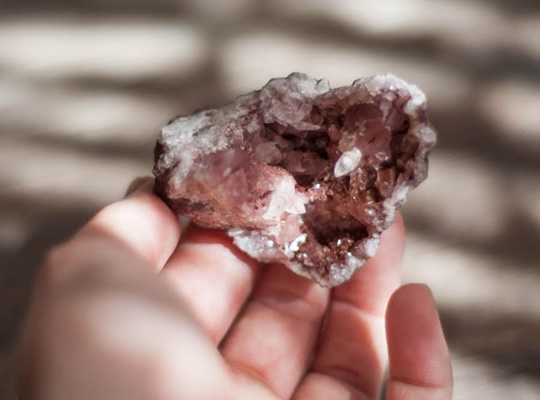 Pink Amethyst comes directly from Argentina to teach you to view life experiences from a higher perspective. The crystal's soft, yet powerful energy will help you to act with wisdom and compassion, to love and accept others as they are. Placed over the Heart Chakra during relaxation or meditation, it can aid in healing emotional traumas.
When you work with the Pink Amethyst, you can expect to experience:
Comfort during times of sadness
Increased intuition
Stress and anxiety relief
Enhanced purity and refinement
You can benefit from its wonderful energy in various ways. Pink Amethyst geodes displayed at home will cleanse the environment from negative energies and create a warm, welcoming ambiance. Pink Amethyst can be a meaningful gift for any crystal enthusiast. Pay us a visit at the Village Rock Shop to see our Pink Amethyst collection and choose one, or more crystals to surprise your loved one.
Rose Quartz Crystals - Properties and Benefits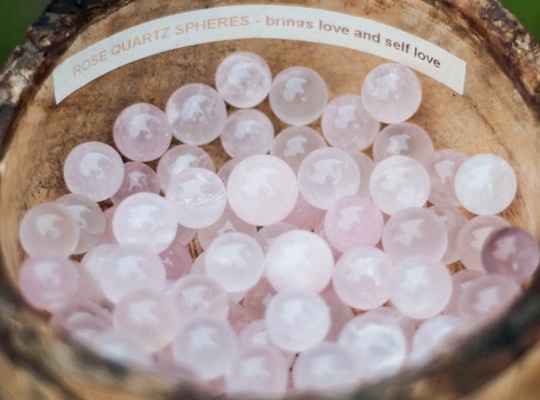 Rose Quartz, known as the stone of unconditional love, is gentle and soothing. With its presence and soft energy, which feels like a warm cuddle, you will feel loved and secured. Rose Quartz is also useful to children who feel afraid of the dark and have trouble with sleep. It is an excellent idea to place large pieces of Rose Quartz in your bedroom to create a pure, peaceful ambiance.
Rose Quartz spheres, hearts, pyramids, or large raw pieces will look amazing in your living room; on the coffee table, on shelves, or on your work desk. I have a handcrafted bowl filled with small Rose Quartz spheres on my work desk.
Whenever I have a break, I just take a few spheres in my hand, rolling them slowly. It helps me to reconnect and relax. Rose Quartz is a must-have stone when you want to attract love in your life, called the Heart Stone it activates the Heart Chakra and attracts loving relationships in your life.
Pink Amethyst and Rose Quartz Crystals at the Village Rock Shop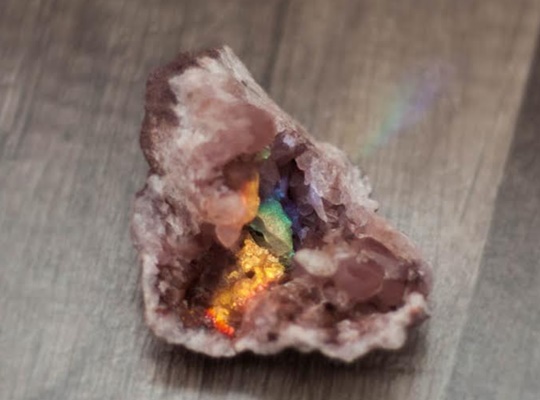 When you want to discover the properties of these crystals and enjoy their benefits, the best way you can do that is to meditate with them. Work with Pink Amethyst for a week, carry with you, keep it close to your body, meditate with the crystal to get in resonance with its energy, then do the same with your Rose Quartz Cyrstal. This way you can discover both the similarities and the differences between these two beautiful pink stones.
In our shop you'll find carefully sourced high-quality Pink Amethyst and Rose Quartz Crystals, including:
Pink Amethyst Geodes
DT Rose Quartz