It is never too early to decorate your home for Christmas! Add warm lights and unique decorations to make your Christmas tree come to life. At the Village Rock Shop, we have a rich selection of unique Christmas decor elements and Christmas tree decorations. This year our most popular Christmas tree decorations are the mini dreamcatchers.
Create a boho-themed Christmas tree decorating it with elements that include details like berries, natural woods, hand-made small dreamcatchers, and crystals. Decorate your tree with hand-crafted dreamcatchers to create a positive atmosphere for the holidays.
Each dreamcatcher has a unique design and it's adorned with beautiful tumbled crystals. What is your favorite crystal? In our shop, you'll surely find dreamcatchers with your favorite stones to hang them on your Christmas tree during the winter holidays.
Christmas Tree Decorations with Healing Properties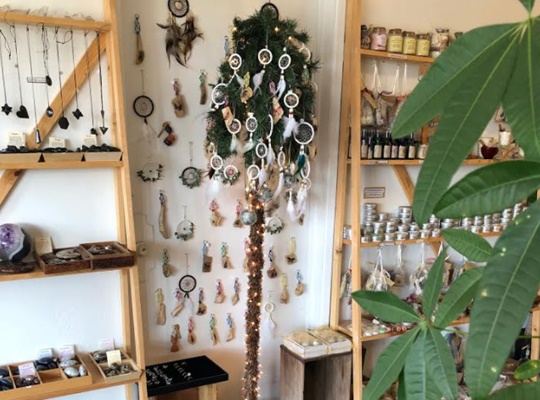 Dreamcatcher ornaments are created with love to bring healing energies to your home. We incorporated crystals and gemstones in the dreamcatchers to enhance their healing, protective energies.
Why put them on your tree and how do they help?
For example, when you hang Rose Quartz dreamcatchers on your tree, it will look amazing decorated with unique ornaments and you'll also benefit from the properties of those crystals. Rose Quartz brings love, joy and healing on the emotional level.
In our shop, you'll also find dreamcatchers with other healing crystals including:
Create Positive Energy In Your Household Around the Holidays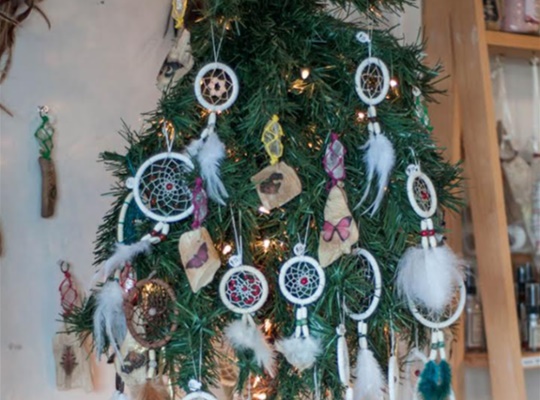 You love Dreamcatchers and the energy they bring into your space? Why don't you incorporate them into your Christmas tree decorations? You're going to love these small dreamcatcher ornaments. You've probably seen dreamcatchers hanging on a wall or on a porch, so decorate your tree with our small hand-made dreamcatchers this holiday season.
These small ornaments will bring pure protective and cleansing energies to your home for the winter holidays. We incorporated crystals in our dreamcatchers to create a positive energy field and bring positive Feng Shui into the ambiance.
The balancing properties of the crystals will:
enhance positive thinking around the holidays
encourage loving communication between family members
relieve stress, worries, fears, and frustration, bringing peace into your home
the crystals' positive energies will make you get in a joyful holiday spirit
The Gift of Dreamcatchers Around the Holidays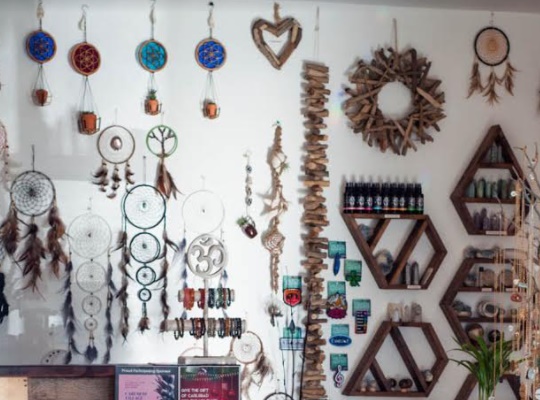 Are you still looking for the perfect Christmas gift? We recommend our hand-made dreamcatchers. When Christmas is gone, these colorful dreamcatchers can be used as home decor elements and protective talismans hanged in the bedroom, near the bed, on the wall or window to offer protection against nightmares. Your Christmas gift will be complete when you add a bigger sized dreamcatcher with a unique design to the package. It is a meaningful gift that can be used year-round.
At the Village Rock Shop we offer a large variety of dreamcatchers:
our dreamcatchers are unique and locally handmade
authentic crystals are incorporated in their structure
our dreamcatchers are created with love and blessed to bring harmony
dreamcatchers will help you set positive intentions for the new year
dreamcatchers and crystals will help you relax more during the holidays
our crystal dreamcatchers offer protection against negative energies