Experiencing the imminent death of a loved one is extremely difficult. Knowing that your loved one's time is limited will affect both your physical and emotional wellbeing. Crystals and stones can help you process your difficult emotions like sadness, depression, denial, fear, anxiety, anger and deep concern for the dying loved one.
Crystals can help you go through physical, emotional, mental issues associated with anticipatory grief. Any of the following crystals would be an excellent choice when you try to cope with the imminent death of someone you love.
However, when you visit our shop and you feel drawn to another stone, choose that one and use it. You can use these crystals in lots of different ways.
We recommend keeping your crystal where you'll see or be near it often, in your pocket, near your bed, on your work desk. Keep your crystals close to your heart by wearing crystal pendants.
Celestite Brings Support From Angels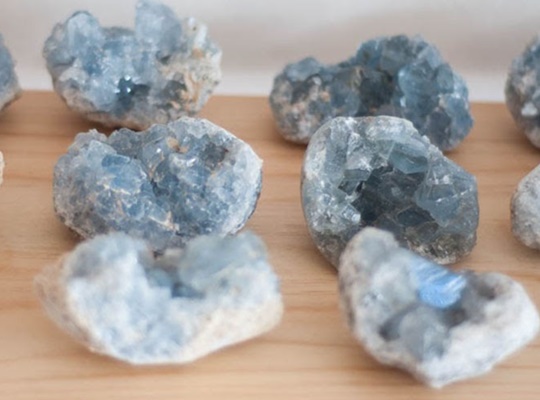 When you try to cope with the impending death of a loved one, know that you do not have to go through this difficult period alone. Crystals like Celestite resonates with angels or spirit guides. This beautiful light blue crystal can help you call those spiritual entities to support you and your loved one during the transition. Sit down in a relaxed position, take a few deep breaths, close your eyes, hold your Celestite in your hand, and ask the angels to support you and help you process your emotions. How to use your Celestite? Display beautiful raw Celestite clusters in your home, preferably in your bedroom to help you relax and recharge. The easiest way to benefits from Celestite properties is to wear it as jewelry.
Our popular Celestite products:
Amethyst Eases Sadness During the Passing Over Process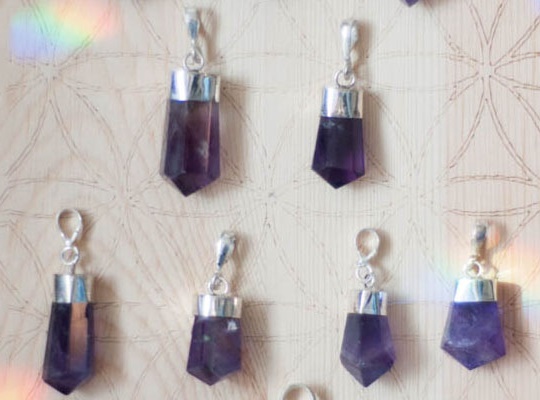 The transition into and through death can be filled with fear, anxiety and sorrow. For those who are open to it, Amethyst can make the entire passing-over process more gentle and accepting.
Amethyst will provide comfort and support for those who are coping with grief and for those who are passing over. It helps to relieve tension and stress, reduces anger, fear and anxiety. Amethyst eases sadness during the passing process and provides comfort.
Our popular Amethyst products:
Rhodonite Will Teach You Acceptance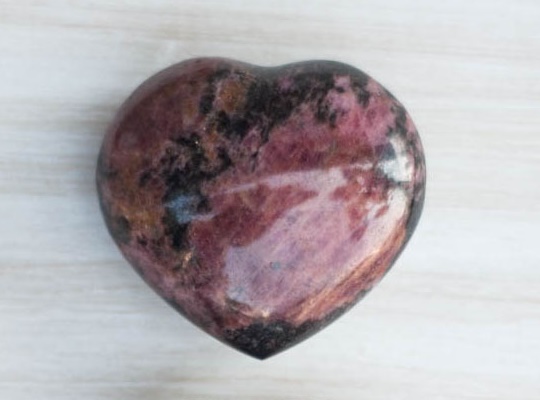 Rhodonite is an excellent choice when facing a difficult time because of its soothing, accepting properties. It is an emotional balancer that helps to heal emotional wounds and encourages forgiveness, compassion, and balances emotions. Rhodonite gently uplifts your energy and helps you have a deeper understanding of your life lessons. It brings calm and detachments in difficult or upsetting situations.
How to use your Rhodonite? The stone's beautiful appearance makes it perfect for exquisite jewelry pieces. Choose a Rhodonite pendant or a bracelet and wear it to infuse your aura with its uplifting energy throughout your day.
We also recommend to:
Kunzite Provides Support in Your Darkest Hours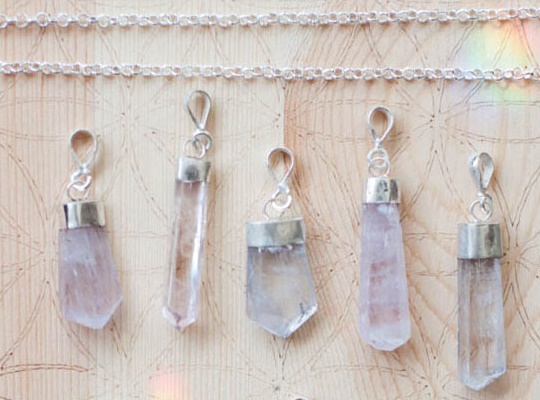 Kunzite has high vibrational energy that encourages compassion and unconditional love for others. It is a lithium mineral, with gently uplifting energy and it is excellent for depression. It is a soothing, nurturing stone, providing support in times of sorrow. It brings encouragement in the darkest hours. Kunzite is also known as a protection stone. Enhance your compassion by keeping Kunzite, Rose Quartz, and Pink Tourmaline close to you. Kunzite can quiet the mind, calm the emotions and induce deep meditative states. How to benefit from Kunzite's properties? The simplest way is to select a beautiful Kunzite pendant from our collection and wear it to infuse your aura with its gentle energy.
We also recommend to: