A good undisturbed sleep during the night is a prerequisite for our good health and happiness. If you are having difficulty falling asleep or waking up midway through your sleep, you will need to find a way to resolve these issues as early as possible.
One of the best ways to deal with a lack of sleep and improve your sleep quality is by placing crystals or gemstones close to your bed! Yes, crystals are a wonderful remedy for disturbed sleep as these possess unique vibrations and can resonate with your sleep cycle.
Crystals induce relaxation and help you get a good night's rest so you can wake up with full energy. There are a variety of crystals that can be helpful in sleep problems, and you will need to choose the most effective one and also know the best way to use them while sleeping. Here are some best crystals that are known to resolve sleep issues:
Amethyst Can Drive Away Nightmares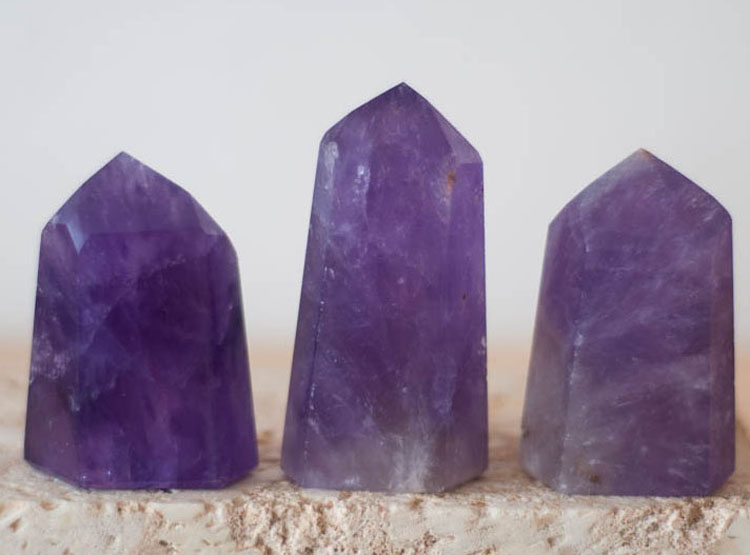 Amethyst, a natural protector is a crystal also known as the stone of spirituality, contentment, and meditation. It is one of the high vibrational gemstones and a widely known sleep crystal recommended for a soothing and relaxed sleep. It will get rid of negative energy that might be hindering your night's sleep and is also best for preventing nightmares.
It is a useful crystal to place under your pillow if you suffer from anxiety due to which you have trouble falling asleep. You will have to place a small tumbled amethyst stone right under your pillow or an amethyst cluster or geode near your bed if you are experiencing restlessness or sleeplessness. We have the following Amethyst crystal products at the Village Rock Shop:
Lepidolite Gives a Restful Sleep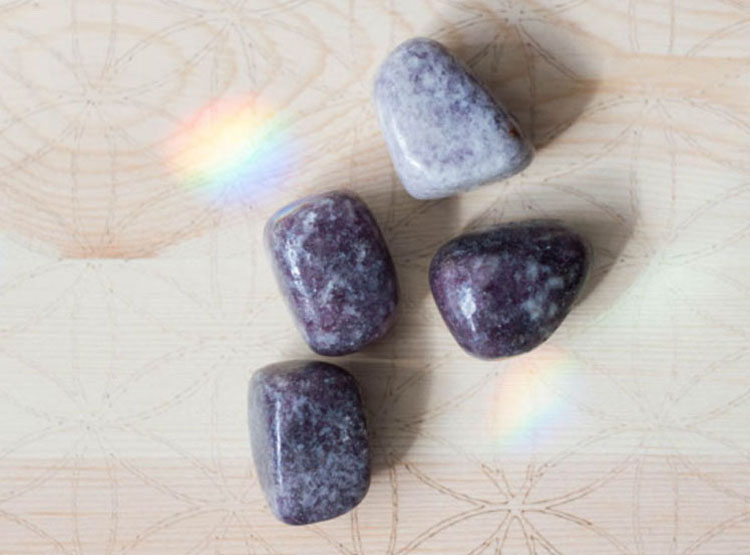 Lepidolite brings in balance and harmony, the important requirements of restful sleep. One of the best crystals used for sleep problems, Lepidolite is made up of lithium, which is good to treat mood swings and depression.
Lepidolite is helpful if you are anxious, angry, or fearful, affecting your night's sleep or finding it difficult to fall asleep. The crystal calms down your mind and is soothing as well as relaxing, thus making it a great choice for restoring good sleep patterns.
During the evening, you can hold Lepidolite crystal in your hands for some time to relieve your stress and relax your muscles. It balances your mind and body so that you feel at ease while you are trying to sleep. You will awaken feeling optimistic and happy if you sleep with the crystal under your pillow. We have the below Lepidolite crystal product at the Village Rock Shop:
Angelite Can Ease Your Anxiety and Help You Sleep Better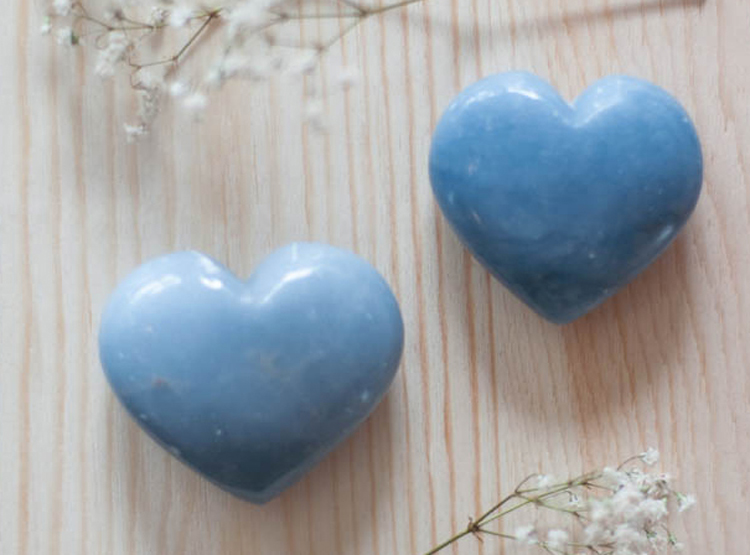 Angelite, a stone of awareness, brings in a feeling of calmness and inner peace. A problem solver for many, this crystal's soothing energy can ease your worries and anxiety, which is exactly the reason for sleeplessness.
Angelite is a brilliant choice if you go through a stressful day and experience restless nights.
You can meditate with an Angelite gemstone to relax or just place it at the four corners of your bed as it can restore your sleeping pattern and help you wake up refreshed.
We have the below Angelite crystal product at the Village Rock Shop:
Selenite Is an Excellent Gemstone for Sleep Disorders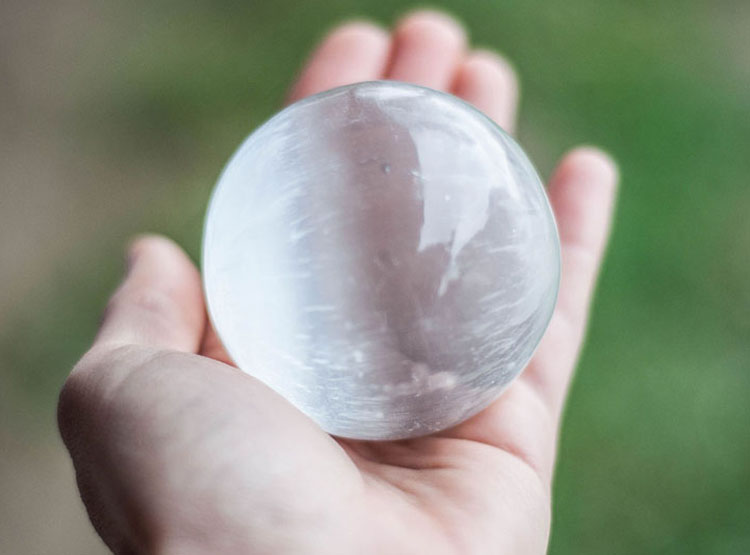 Selenite crystal is known for its high-frequency vibrations and brings in a deep sense of calmness and peace. With its mystical healing ability, this gemstone gets rid of all negative energies and is often used in meditation.
In cases of sleep disorders such as insomnia (lack of sleep), this crystal surrounds your body with positive energy while you are sleeping so that while you wake up, you feel refreshed and rejuvenated.
A large crystal of Selenite kept in your bedroom or just next to your bed can induce a peaceful atmosphere, remove all your worries, and help you calm down and rest well.
We have the below Selenite products at the Village Rock Shop:
Clear Quartz Ensures Good Dreams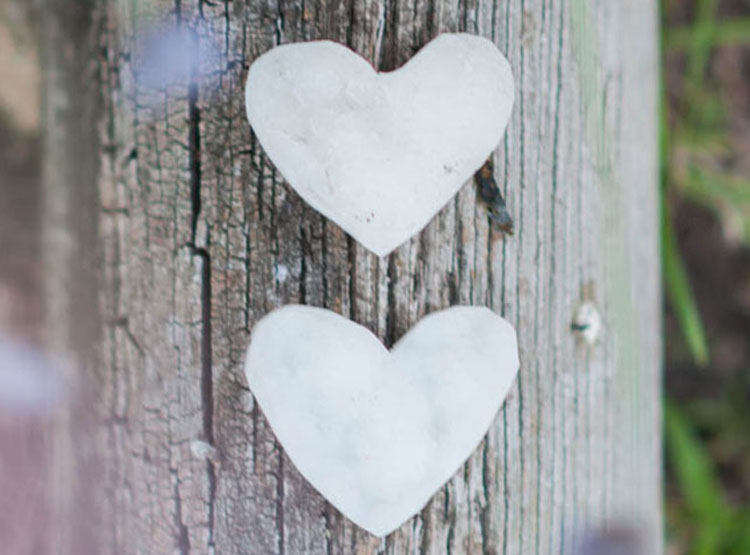 Clear Quartz is an energizing crystal and is known to activate the healing energies of other crystals near it. This magical gemstone helps you fall asleep and also have pleasant dreams while sleeping.
You can hold a Clear Quartz crystal in your hand and think of your worries just before going to sleep. Then, place the crystal under your pillow while you are sleeping, as it can put your mind at ease.
We have the below Clear Quartz crystal products at the Village Rock Shop:
Black Tourmaline Drives Away Negative Thoughts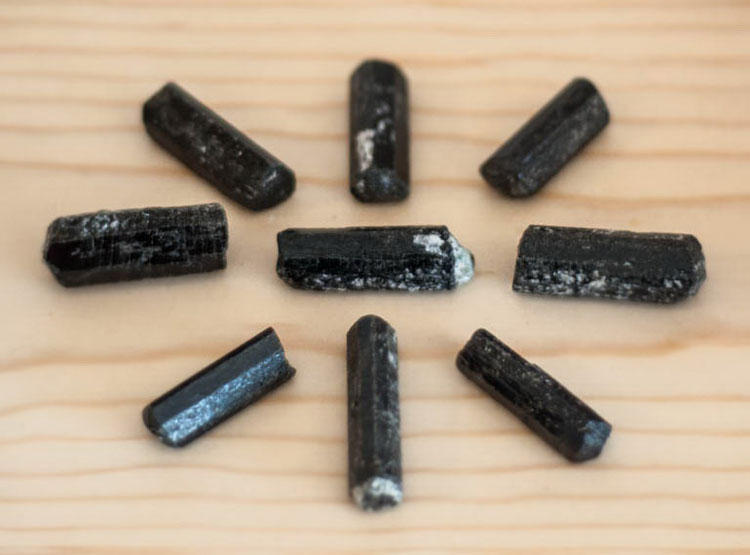 Black Tourmaline, a stone for grounding and protection is great for neutralizing your negative thoughts if at all you get them while trying to sleep. Apart from this, it will improve your sleep quality and make you feel rejuvenated when you wake up in the morning.
Black Tourmaline has a unique energetic frequency, which can give you a feeling of deep relaxation. This gemstone should be your choice if you feel stressed before bed. To tap the benefits of Black Tourmaline, just have the crystal in your bedroom or place it below your pillow for maximal benefit.
We have the below Black Tourmaline products at the Village Rock Shop:
Hematite Is Great for a Deep Healing Sleep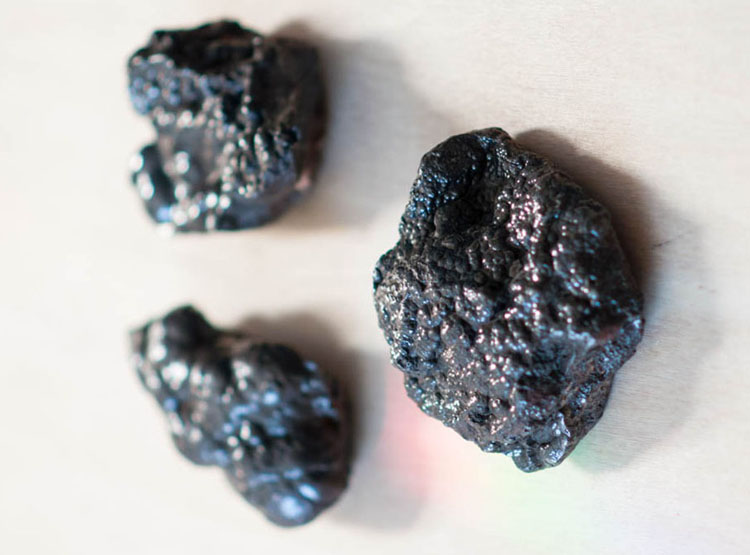 Hematite, also known as the stone for the mind, is a beautiful crystal that is helpful if you have sleep disturbances due to hysteria and anxiety.
It promotes a calming atmosphere, heals emotional imbalances, and helps you have a deep sleep.
It is a good choice to hold Hematite crystal in your hands, close your eyes, and envision a good sleep just before going to bed.?Place the Hematite gemstone under your pillow while sleeping.
We have the below Hematite products at the Village Rock Shop:
Smoky Quartz is a Great Stress Reliever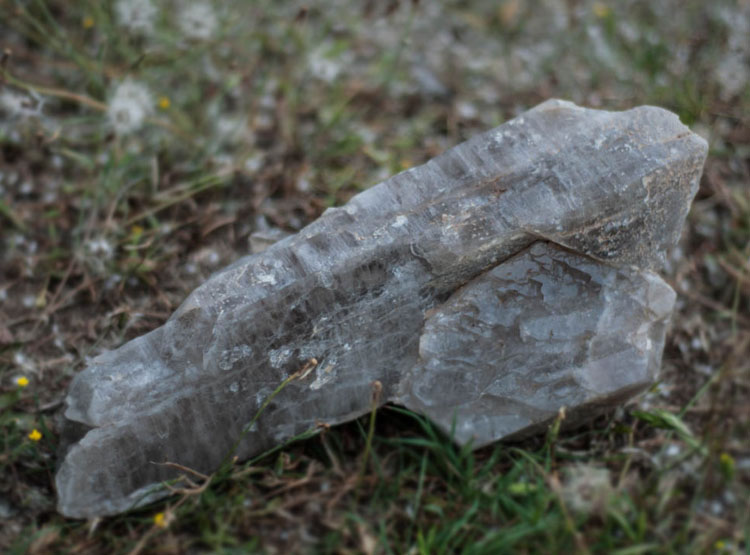 Smoky Quartz, also known as Stone of Cooperation, is a powerful crystal with brilliant stress relieving ability.
It improves your sleep quality and helps you live the moment by taking off all your worries. Also, this gemstone can drive away negative energy and rectify emotional blockages that may contribute to your sleeplessness.
Smoky Quartz is a good crystal to calm down your mind and body, relieve your all-day-long stress, and promote peaceful sleep.
We have the below Smoky Quartz products at the Village Rock Shop:
Moonstone Is Considered an Age-old Sleep Stone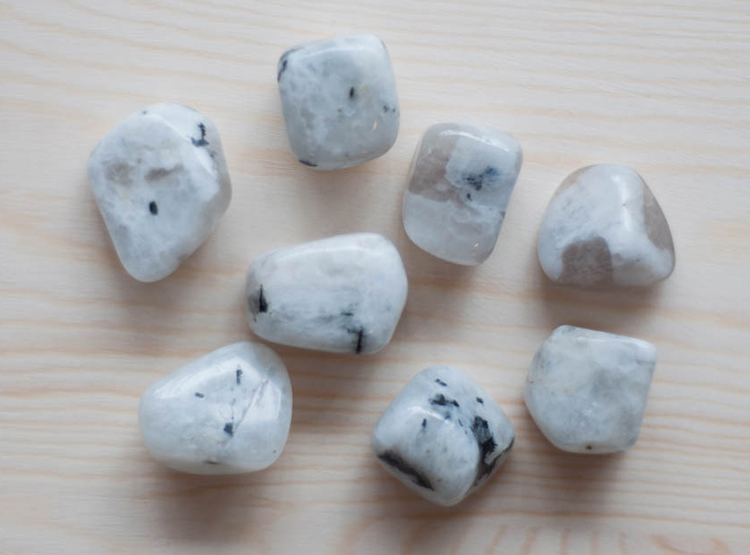 Moonstone, a stone of new beginnings, has been used to improve sleep quality for several centuries. It is known for its calming effect.
Moonstone helps reduce emotional tension, encourages gentleness, and makes it easy for you to fall asleep. The Moonstone crystal promotes restful sleep, so place it under your pillow.
We have the below Moonstone products at the Village Rock Shop:
Howlite Helps You Sleep If You Have a Bad Mood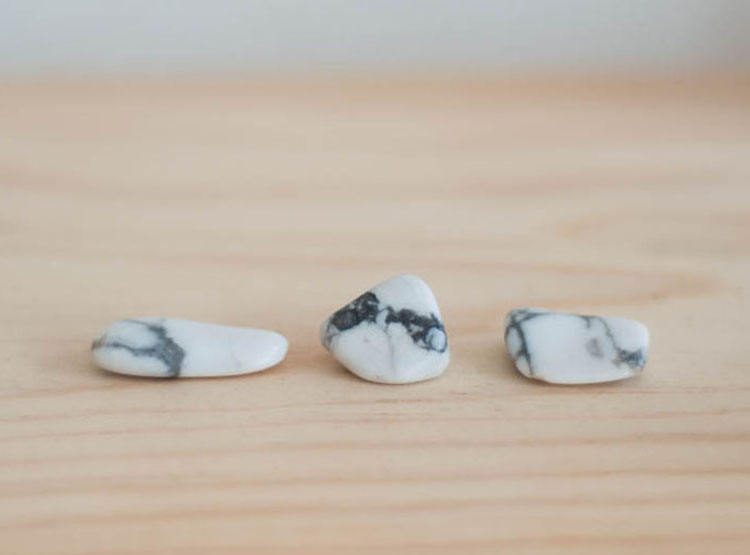 Howlite is an excellent gemstone with a calming energy that helps you get through bad moods and have a good sleep. This crystal especially calms down people with uncontrollable anger and teaches them to stay cool.
You may have a piece of Howlite crystal with you always throughout the day, as it can absorb your anger and keep you relaxed.
Alternatively, you may also place a Howlite crystal below your pillow if you are struggling to relax during bedtime. You may also use it at the four corners of your bed as a grid to help you sleep well and avoid bad dreams.
We have the below Howlite products at the Village Rock Shop:
Quality Crystals to Help with Sleep Problems
Every crystal has unique properties and trying out different healing stones to discover their benefits can be a fulfilling experience.
If you seek to achieve undisturbed, profound sleep, we invite you to check out our webshop and select the crystals and gemstones best suited for your sleep problems.
To make sure you get the crystals you need, give us a call or drop by our Carlsbad-based shop, and we will gladly provide assistance and any information that might help.
We invite you to choose crystals and gemstones from the wide variety of products that Village Rock Shop has to offer.