Motivation and courage are some of the keys we need to achieve our goals. Without feeling motivated and having the courage to face the challenges that come our way, we can't conquer our dreams.
It's easy to feel optimistic and motivated at the beginning of a new project. However, we often have to deal with procrastination, self-limiting suggestions, burn-out, and exhaustion during the process.
This is where crystals come into play. Crystals can bring fresh, positive energies that will increase courage, stimulate creativity and boost motivation.
Crystals can act as reminders to help us stay focused on our goals.
Whenever we need more courage and motivation, we can use the energy of crystals. The following stones can help us boost our motivation and courage in different ways:
Tiger's Eye to Enhance Courage and Unblock Creativity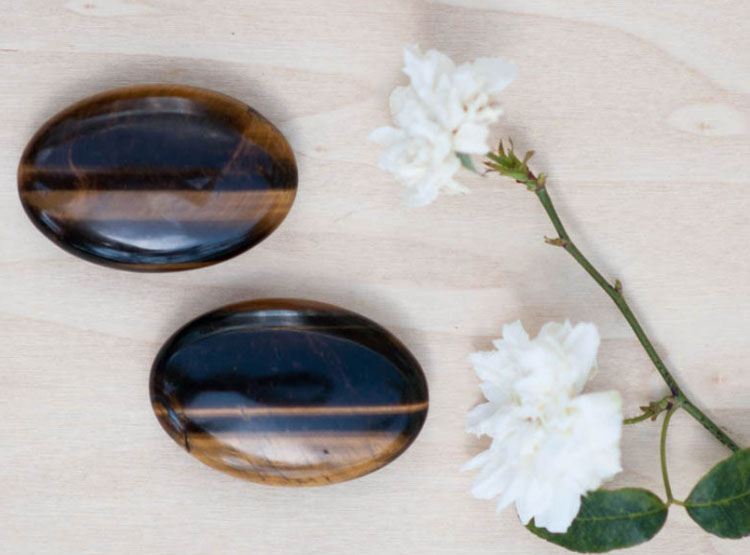 Known as the stone of protection, Tiger's Eye can help us develop inner strength and courage while dispelling fear and anxiety. The stone promotes mental clarity and facilitates the manifestation of our goals because of its strengthening and grounding energies.
Tiger's Eye is an ideal stone for those who find it difficult to remain motivated, enthusiastic, and optimistic. It also stimulates confidence, creativity while helping us become aware of our talents and abilities.
Our most popular Tiger's Eye products:
Carnelian for Empowerment and Passion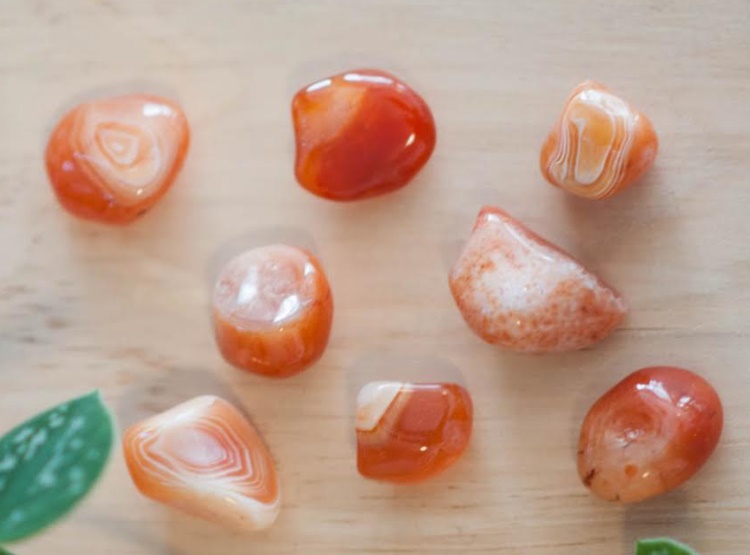 Carnelian ignites passion and brings encouragement whenever we feel stuck and less motivated. It can also boost our creativity and help us develop problem-solving skills.
This beautiful orange stone, associated with the Root, Sacral, and Solar Plexus chakras, promotes self-confidence and empowerment. The stone provides everything we need to achieve our dreams; endurance, courage, and motivation. Carnelian promotes positive life choices and motivates for success in all areas of our lives. Carnelian is the perfect stone whenever we need to overcome the loss of energy during challenging projects.
Our popular Carnelian products:
Black Onyx for Extra Strenght and Courage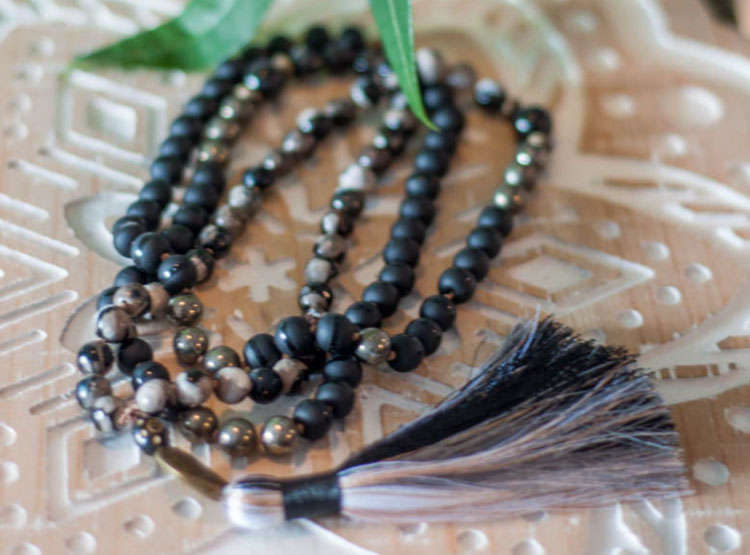 Black Onyx, known as the stone of inner strength and stamina, can be a beneficial crystal tool during stressful times. It has powerful soothing, grounding, and protective properties. This powerful stone will help us achieve our goals by bringing harmony to body, mind, and spirit.
The elegant Black Onyx it's an excellent stone during periods of mental and physical stress. It is helpful for entrepreneurs who need motivation and courage to achieve success in their businesses.
Our popular Black Onyx products:
Labradorite for Spiritual Motivation and New Opportunities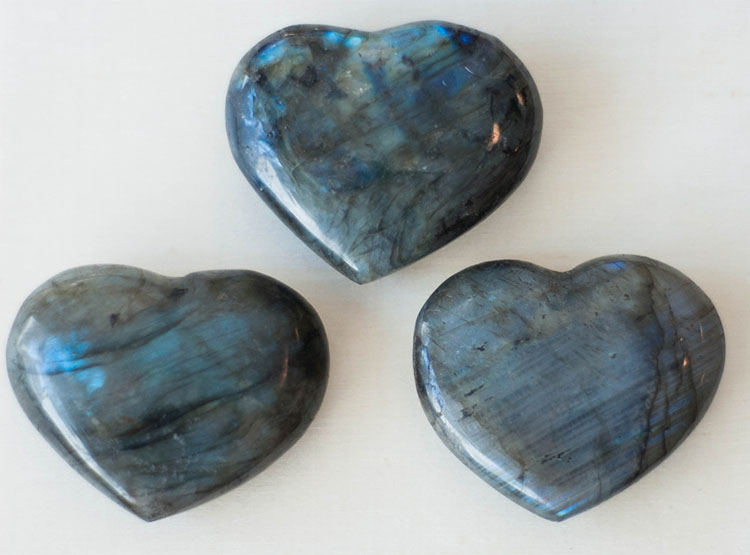 Labradorite is the stone that can bring good luck and new opportunities. It will teach us to embrace with confidence and courage new opportunities and ideas. Labradorite can protect against negative influences strengthening the positive energies. Known as the stone of transformation, it can help us maintain our motivation during intense spiritual practices or retreats.
This colorful stone promotes perseverance, helps to regain vitality, and increases willpower.
Our popular Labradorite products:
Honey Calcite for Increased Personal Power and Motivation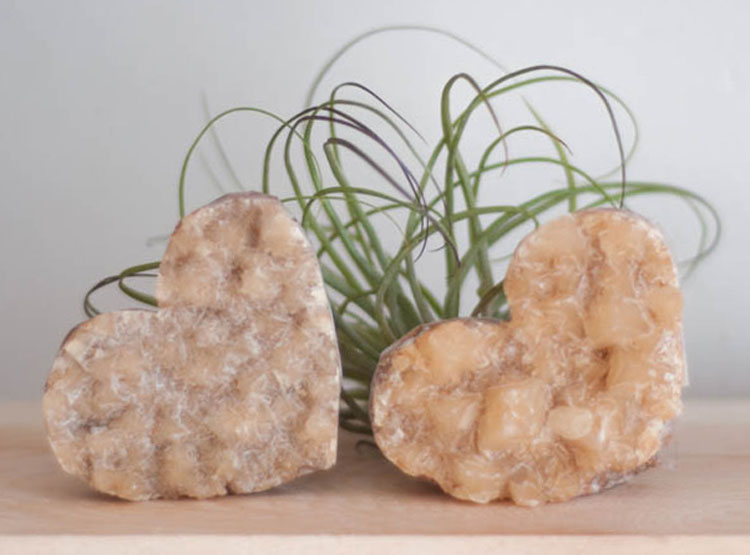 Honey Calcite helps us learn the proper use of power, encourages responsibility, increases confidence and courage when facing obstacles. This type of Calcite resonates with the Solar Plexus and Sacral chakras.
It can help us find your power and motivation to make our dreams come true. This beautiful stone brings encouragement, helping us accomplish the projects we started, giving us a gentle push whenever we lack motivation. It also relaxes the mind increases self-worth, self-confidence infusing your aura with uplifting energies.
Honey Calcite products at the Village Rock Shop:
Garnet for Motivation and Boldness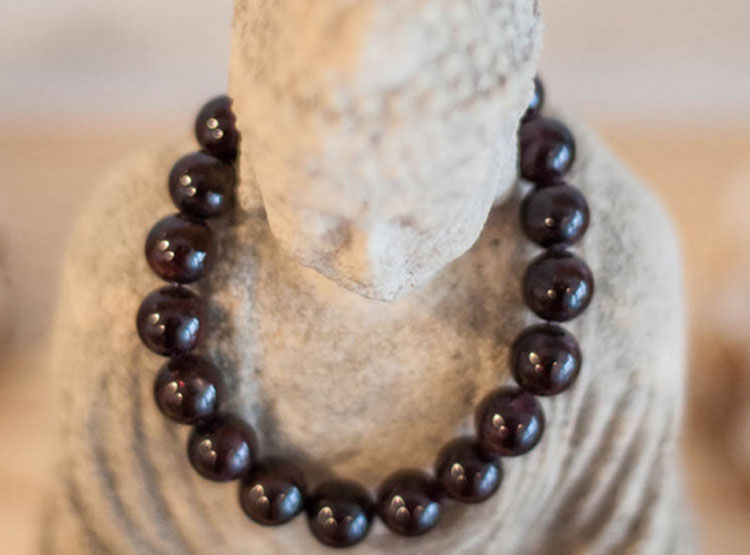 Garnet is all about igniting passion and fire. It is an excellent stone for enhancing motivation and raising confidence. Garnet is our go-to stone whenever we lack motivation and feel like our spark has gone out.
Whenever we feel stuck and feel that nothing can be done, Garnet will reignite our passion, boost our enthusiasm, making us feel bold and ready to conquer our dreams.
Garnet at the Village Rock Shop:
High-Quality Crystals and Gemstones at the Village Rock Shop
Whenever you need crystals to boost your motivation and courage, visit us or check out our webshop to select our products. Our stones and crystal products are natural and carefully sourced directly from the mines or other reliable sources.
No matter which stone you choose, we can assure you that it will be a great addition to your collection. We recommend you cleanse your crystals before you start using them. When you visit Village Rock Shop, we will gladly help you find the best products for your needs. You can also cleanse your stone in the shop.
If you can't find a particular crystal, mineral, or crystal jewelry on our webshop, contact us and let us know; we might have it at our store.