There are several shapes that crystals and gemstones can be cut into.
What is your favorite crystal shape?
Which crystal shape would you choose for your loved one?
Some of my favorites are the heart-shaped crystals. I've always been drawn to these colorful beautifully polished crystal hearts. Every time I hold a heart-shaped crystal, I get fascinated by its beauty and pure energy.
The heart shape is associated with romantic love, empathy, compassion, and solidarity. Heart-shaped stones are excellent tools to help to activate the Heart chakra, the center of our emotions.
The crystal hearts are smooth to the touch, you will love to hold in your hand while relaxing or meditating.
A Wonderful Gift for Women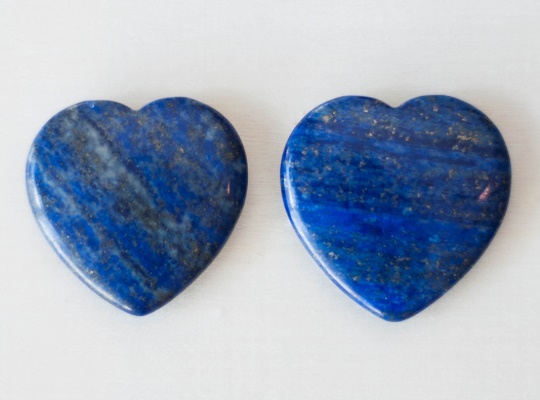 Women of all ages love crystal hearts and are naturally drawn to these beautiful masterpieces. We have clients who collect heart-shaped crystals and love to place them around their home. They are beautiful home decor pieces, it is beautiful to have colorful crystal hearts on our work desk or in our bedroom. When you are looking for a gift to surprise a special woman - mother, daughter, niece, aunt, or grandmother - a beautiful heart-shaped crystal is an excellent option.
Some of the most popular heart-shaped crystals at the Village Rock Shop are:
Heart-Shaped Crystals for Emotional Healing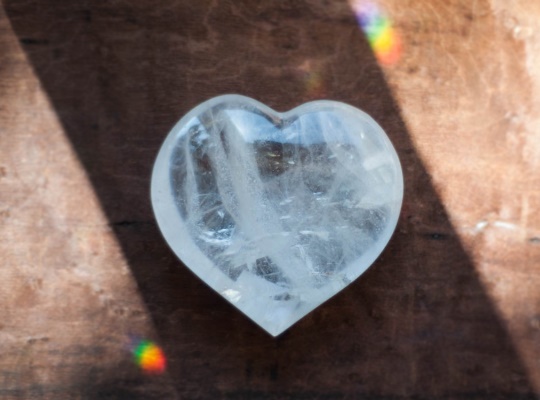 Every crystal is unique, with specific energy and healing properties. Heart-shaped stones can be used in healing sessions and energy work to help in healing emotional wounds and awake self-love, self-care, and self-compassion. We can only love others when we love ourselves. When we feel stressed, frustrated, angry, sad, or depressed we need the energy of a heart-shaped crystal. If you love working with crystals, you will love to use heart-shaped crystals in your crystal healing work.
The best heart-shaped crystals for emotional healing:
Rose Quartz hearts
Lapis Lazuli hearts
Crystal Heart - A Meaningful Gift for Your Loved One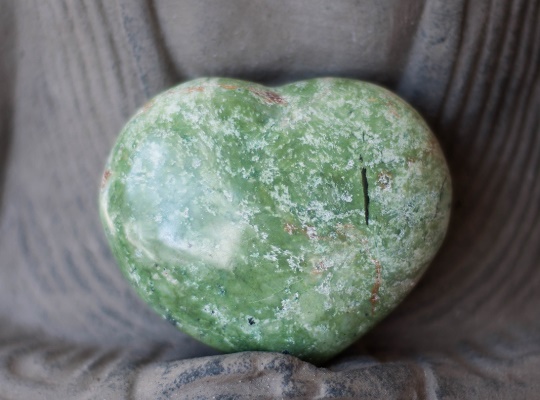 These colorful heart-shaped stones radiate beauty and we just cannot get enough of them. Crystal hearts come in a variety of colors and will always be popular gift ideas for special occasions like Valentine's Day or anniversaries. Crystal workers believe that crystal hearts can store the energy of those who touch them. Therefore, when your loved one is far from you, charge a crystal heart and offer it as a gift to remind your sweetheart of your love.
There are a variety of heart-shaped stones that can reflect your feelings regarding that special someone you love:
Find Your Crystal Heart at the Village Rock Shop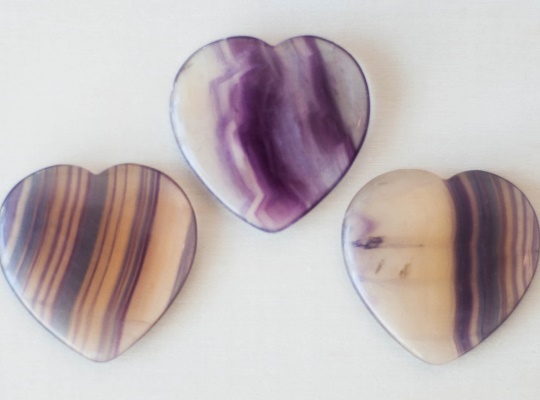 In our shop, you'll find a wide variety of heart-shaped crystals in different sizes and colors. Each heart is created from natural crystals and polished by stoneworkers to bring out its radiant beauty. Whether you are involved in crystal healing or just want to find the perfect gift for your loved one, crystal hearts are always an excellent choice.
How to use crystal hearts:
Place them over your Heart chakra during healing sessions or relaxation.
Carry a small crystal heart in your pocket or purse to remind you that you are always surrounded by love.
Place medium or large hearts in your home or at your workspace to create an inspiring environment.
Meditate with your crystal hearts to balance your relationship or to attract a new romantic relationship.