What are the best crystal gifts for moms? I can't imagine a mom out there that wouldn't enjoy a well-thought-out present. To share your love and gratitude with your mother, choose gifts that carry the energies of love. The unique properties of crystals can have many benefits for moms. Crystals can help them through hard times and make them face with confidence the challenges of motherhood. Wearing crystal jewelry is one of the easiest ways to get the extra help they need.
All you have to do is to purchase the right crystals, cleanse them, and offer them as a gift to your mom to wear or work with them every day. Surround the most special woman in your life with the loving and soothing energy of crystals. Let your carefully selected crystal gifts express your gratitude to your mom infusing her being with the energy of love.
Let us help you find the perfect crystal gift for your mom. For Mother's Day we've picked a selection of meaningful crystal products for mothers, new moms, or moms to be:
Crystal Bracelets with Uplifting Vibe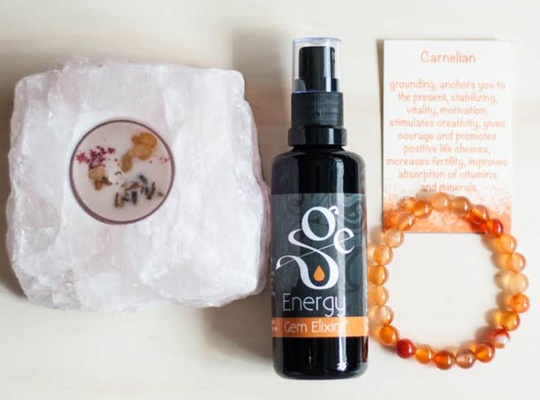 We have a wide selection of beautiful crystal bracelets. The following bracelets are made of crystals with a powerful, uplifting vibe and will give that energy boost any mother needs on busy days. These colorful bracelets will surely become treasured pieces of your mom's jewelry collection.
We recommend the following products:
Crystal Pendants to Energize the Hearth Chakra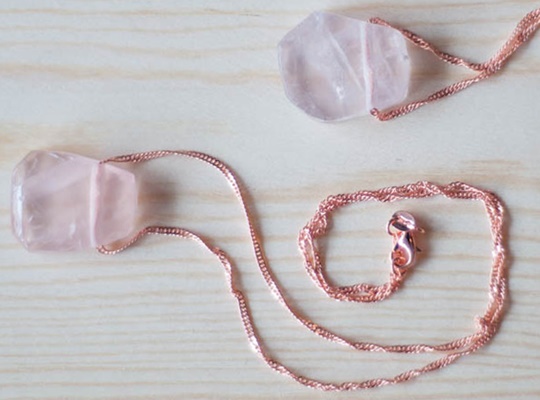 The Heart Chakra is the center of our feelings where love can awaken and blossom. Crystals that carry the energies of love will act as a reminder of the love and gratitude you feel for your mom. A balanced Heart Chakra will help moms to manifest compassion, forgiveness, and empathy, feel and manifest unconditional love and strengthen the relationship with their children. When you visit our shop you'll find a wide variety of crystal products that can energize the Heart Chakra: crystal hearts, raw and tumbled crystals, palm stones, crystal tower generators. However, the simplest and most stylish way to keep these crystals close to the heart is to wear crystal pendants.
For moms we recommend the following products:
Crystals with Soothing Energy for Overworked Moms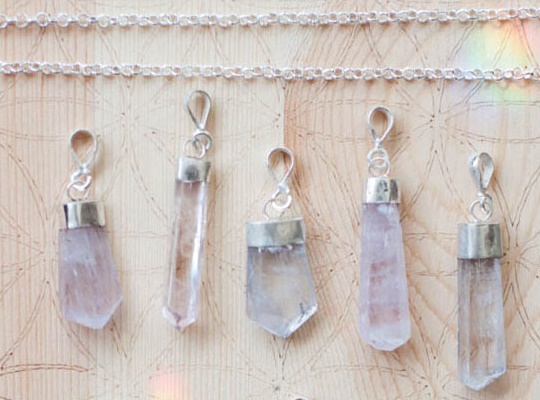 Crystals with soothing energy are excellent allies for women when it comes to helping them ground their emotions and to balance them. Motherhood can stir up so many fiery emotions which only make stressful situations worse. The calming energy of these crystals can help moms to calm down and ground their emotions. These crystals can act as reminders that each situation can be solved as long as you control your emotions and focus on finding effective solutions.
The simplest way to infuse your aura with the energy of these crystals is to wear them as jewelry:
Crystals that Helps to Practice Conscious Parenting
A conscious parenting approach requires moms to practice self-awareness and mindfulness on a daily basis. Not many parents know that crystals can be powerful allies on this type of approach, helping them to be more focused, calm, detached and resilient. In times of transitional situations, moms need all the guidance and support they can get. Whether her kid has problems at school, gets ill, or she is dealing with other parenting issues, there are many life situations that can throw a mom into despair. In times of crisis, crystals can help to infuse our aura with positive energy.
We suggest using the following crystal products that bring, strength, endurance, and empowerment:
Personalized Gift Sets For Mother's Day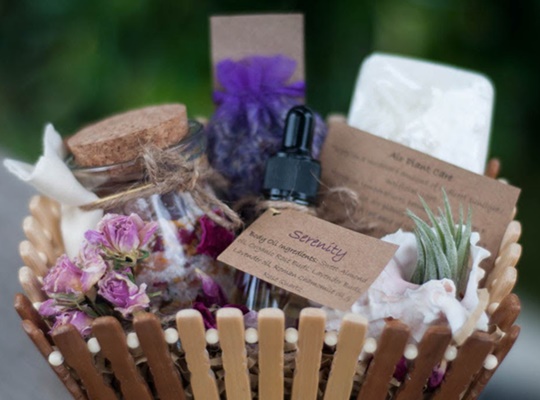 Every mom could use some extra time to relax. Help your mom turn her home into a spa with our gift boxes filled with uplifting crystals, crystal-infused bath salts, natural candles and other crystal products.
An excellent way to thank your mom is by sending her a Mother's Day gift set directly to her doorstep. Whether you're looking for a gift box filled with handcrafted products or want to surprise your mom with a unique crystal jewelry set, there will be at least one gift set on our list that will make your mom smile:
We can help you find the best crystal gifts for your mom. When you'll visit our shop, we'll gladly assist you and show you our latest crystal products and gift sets.