Did you know that Father's Day is celebrated in many countries on different days of the year? In some Catholic countries, it is celebrated on St. Joseph's Day, on March 19. In other countries like in Australia, Father's Day is held on the first Sunday of September; in the Scandinavian countries, it is celebrated on the second Sunday of November. We celebrate Father's Day on June 21 this year. It is right after the Summer solstice, and that is outstanding, we'll start the Summer celebrating fatherhood and our fathers' role in our society.
This special day is celebrated worldwide with family activities, fun programs, and presents. Buying the perfect gift for the special men in our lives should involve more than a last-minute run to the store, buying a bottle of wine or whiskey. However, finding a meaningful present for the loved ones can be difficult sometimes. To help you, here is our list with some unique gift ideas for Father's Day. It is an excellent idea to buy crystal jewelry for your father, it is unique and it never goes out of style.
Hand-crafted Crystal Pendants and Necklaces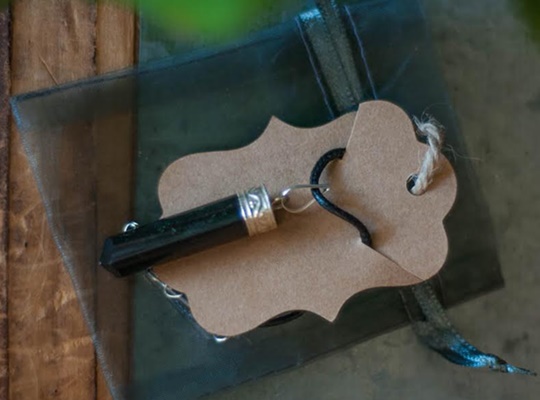 At the Village Rock Shop, we have a wide variety of handcrafted, unique crystal pendants and necklaces featuring gemstones and crystals. These pieces are more than just jewelry, they can also act as amulets and talismans bringing purification, harmony, and inner growth to the wearer. Wearing crystal necklaces is one of the best ways to enjoy the amazing properties of crystals and also there are stylish accessories.
At the Village Rock Shop, we have a hand-crafted crystal jewelry collection for men specially designed and created to bring health, prosperity, and abundance. We collaborate with talented local artists and jewelers to provide our clients with beautiful jewelry pieces.
Each crystal jewelry piece carries specific energies and has amazing properties. Wearing crystal jewelry allows a better connection with gemstones and crystals.
Shungite Pendants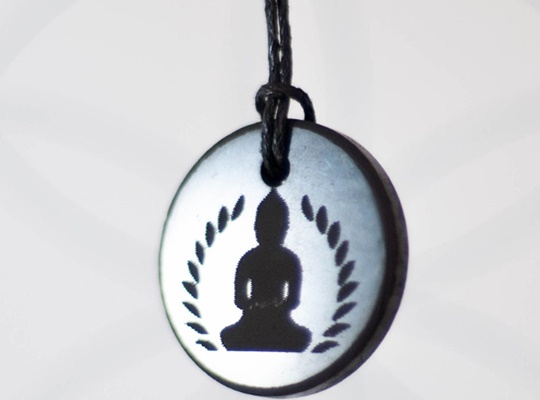 Shungite is a rare, mysterious stone, estimated to be several billion years old. It is mined only in Karelia, Russia, and it is scientifically proven to protect against harmful EMF radiation. It has also cleansing and healing benefits. Shungite's satiny, matt black color makes it perfect for beautiful jewelry pieces. The Shungite pendants are stunning and add an exquisite finishing touch on any outfit.
There are three types of Shungite: Elite Shungite, Petrovsky Shungite, and Balck Shungite. In our shop, we offer genuine Shungite sourced directly from the Karelian mine.
Shungite pendants for men at the Village Rock Shop:
Buddha Shungite Pendant
Shungite Male Energy Pendant
Elite Shungite Pendant
Gemstone Bracelets for Men at the Village Rock Shop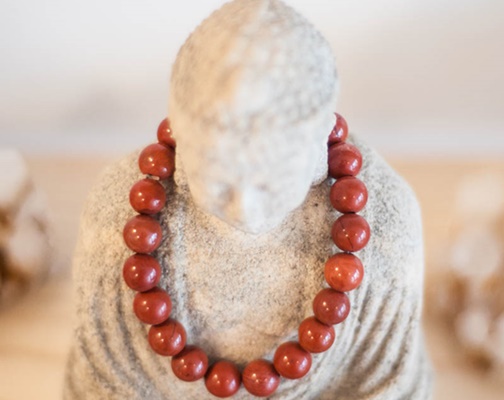 At the Village Rock Shop, we have a collection of truly amazing gemstone bracelets for men. Buying a gemstone bracelet for Father's Day is an excellent idea, this way your father will not only get a special jewelry piece to remind him of your love and appreciation, but he can also enjoy the healing and balancing properties of the stones.
Our carefully selected gemstone bracelets will add a stylish finishing touch to your father's outfits.
Gemstone bracelets for Father's Day:
African Turquoise bracelet
Hematite bracelet
Blue Goldstone bracelet
Green Tree Agate bracelet
Red Jasper bracelet
Aroma Diffuser Bracelets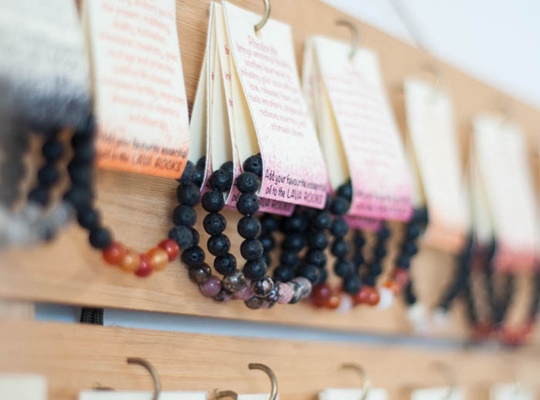 Aroma diffuser bracelets are made of lava stone beads, clay beads, leather, and other materials. Lava beads and clay beads are absorbable and can be easily infused with essential oil to enjoy its perfume for a long time.
Leather aroma diffuser bracelets generally have a small compartment with diffuser absorbent pads that slowly diffuse the essential oil throughout the day. In our shop, you'll find a wide array of unisex aroma diffuser chakra bracelets. These bracelets combine the effects of aromatherapy and crystal therapy, are easy to wear and provide an earthy, grounding energy to the wearer.
Aroma diffuser bracelets with lava stone or clay beads make an attractive gift that will surely mesmerize your father. The bracelets come with a variety of gemstones, so you can select the perfect fit. These crystal jewelry pieces all include healing and protective stones that vibrate with masculine energy. Beyond these suggestions, at the Village Rock Shop, we have a wide selection of hand-crafted crystal and gemstone jewelry.