Clear Quartz is one of the most popular and most versatile crystals. This beautiful crystal is known as the "master healer", has unique properties, it can amplify the energies of other crystals. You do not have to have psychic abilities to connect to the energy of a Clear Quartz crystal, you just need to be curious and open-minded.
Clear Quartz Crystals come in various forms - raw crystals, tumbled crystals and small points, big clusters, and impressive tower generators. In our shop, you can also find beautiful souvenirs made of clear quartz - spheres, hearts, and unique hand-crafted jewelry pieces. You can also purchase double terminated Clear Quartz crystals and wands for healing purposes.
This is a must-have piece for crystal enthusiasts and crystal workers. At the Village Rock Shop, you'll find carefully sourced high-quality Clear Quartz Crystal towers in various sizes, from small, middle to extra large crystal towers.
A Special Gift For Any Occasion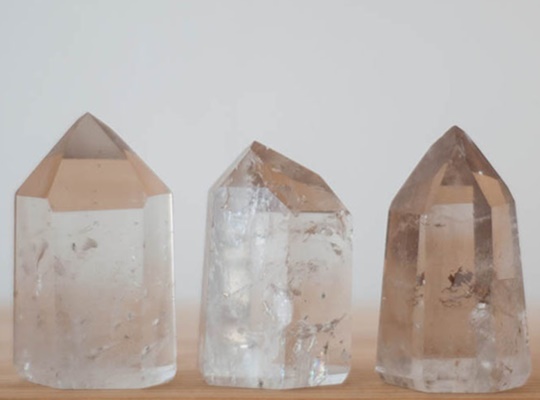 A Clear Quartz tower generator is an absolute joy to look at. The crystal towers' transparent, beautiful appearance attracts our clients' attention. For those who love to work with crystals, a Clear Quartz tower is a must-have piece due to its unique property to amplify other crystals' energies and effects.
Clear Quartz Crystal towers are inspired gifts for:
Mother's Day
Father's Day
Housewarming
Baby shower
Anniversaries
Birthdays
Valentines Day
Christmas
Mesmerizing Home Decor Pieces
Feng Shui consultants recommend keeping Clear Quartz Crystal towers in our homes or workspaces to draw off negative energies, neutralize background radiation, including harmful electromagnetic radiation.
Clear Quartz towers are so beautiful that your guests will be mesmerized by their amazing appearance.
Clear Quartz towers are stylish interior decor pieces for:
living rooms and bedrooms
offices or home workspaces
yoga studios
spaces used for alternative therapies
meditation rooms
massage rooms
Clear Quartz Crystal Towers for Spiritual Purposes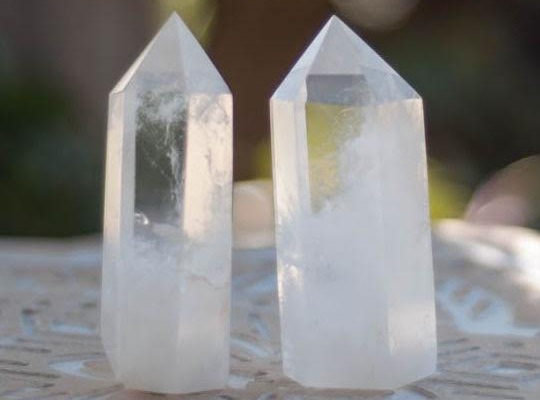 Clear Quartz Crystal towers can balance and revitalize our being on all levels - physical, emotional, mental, and spiritual. Clear Quartz also enhances psychic abilities, concentration, and brings our whole being into balance. It harmonizes the chakras and aligns the subtle bodies and has strong amplifying qualities.
It is one of the most efficient crystals used by energy healers. It is also used to purify the environment before and after energy healing sessions - it can harmonize and balance the environment.
Clear Quartz towers are also used before spiritual ceremonies to clear the space. It is used for meditations and other spiritual practices because it enhances spiritual growth, brings wisdom, increases inspiration and creativity.
Clear Quartz Tower generators are often used as center pieces for crystal grids, these powerful crystal towers gather, amplify and project, focusing in one direction, the energy of the other crystals.