We love to make our homes cozy and aesthetic, packed with home decor pieces and small details that give them a unique vibe.
Our favorite home decor elements this summer are dreamcatchers with Carnelian slices and gemstone beads incorporated in their design.
These dreamcatchers are handcrafted by local artisans who believe that dreamcatchers and Carnelian are a great match. Whether you already have dreamcatchers in your home or this is the first time you want to purchase one, these dreamcatchers will be beautiful additions to your home.
People have used Carnelian since ancient times to aid balancing and healing on multiple levels - physical, emotional, mental, and spiritual.
It has high-vibrational energy that guards against negative influences and helps you have an undisturbed good night's sleep.
Carnelian Dreamcatchers Bring Healing Vibes Into Your Home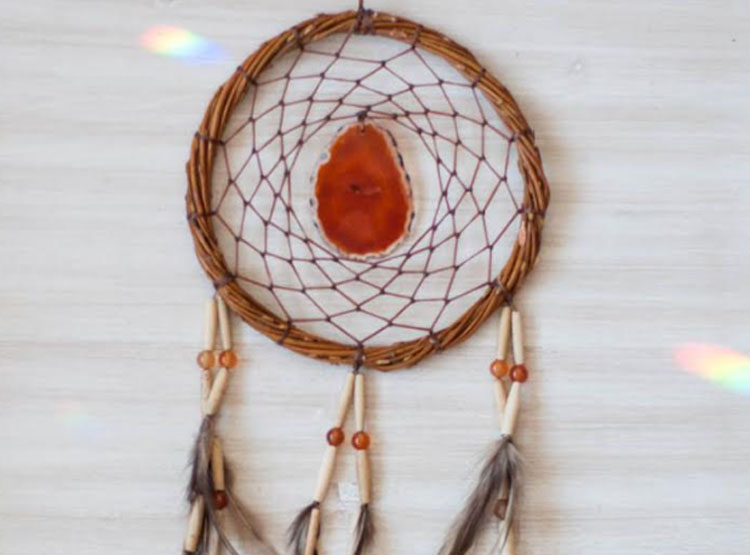 Wherever you choose to place it, above your bed, on your porch, a Carnelian dreamcatcher with a warm, uplifting vibe can be a statement piece of your home.
Carnelian is known for its uplifting, joyful energy. This vibrant orange stone enhances fertility, boosts libido, and improves sex drive. So whenever you want to bring the sparks back into your relationship, hang one or more Carnelian dreamcatchers in your bedroom.
Benefits of a dreamcatcher adorned with genuine Carnelian slices and beads:
Brings emotional balance
Promotes sociability
Enhances erotic creativity
Connects to nature's rhythms
Enhances sensuality
Promotes joy and happiness
Enhances self-esteem
Calms fiery emotions
Promotes relaxation
Encourages erotic adventures
Where to Hang Your Carnelian Dreamcatcher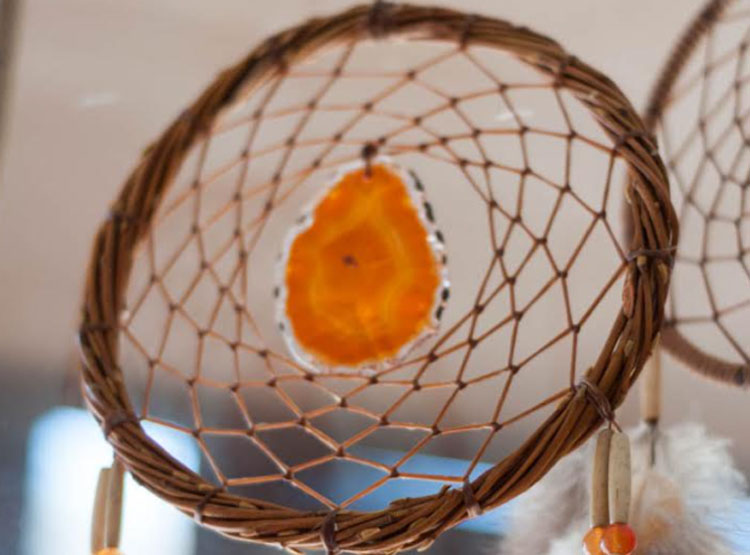 Our Carnelian dreamcatchers are made by local artisans using only natural organic materials. They not only look stunning but will also bring positive energies into your home.
The front door or on the wall are great locations for placing your Carnelian dreamcatchers. Place it on your front door to attract success and prosperity into your home.
When you hang a dreamcatcher with an orange Carnelian slice in front of a window, it will fill your room with warm light as the crystal catches the sunlight coming through the window.
Carnelian dreamcatchers make great outdoor decors. They will bring a whimsical, homely vibe to any porch, deck, garden, or balcony.
The bedroom is the classical place where you can hang dreamcatchers; whether you choose to hang them on the wall, above your bed, or near the window, they will help you create a peaceful, intimate atmosphere.
Unique Dreamcatchers at the Village Rock Shop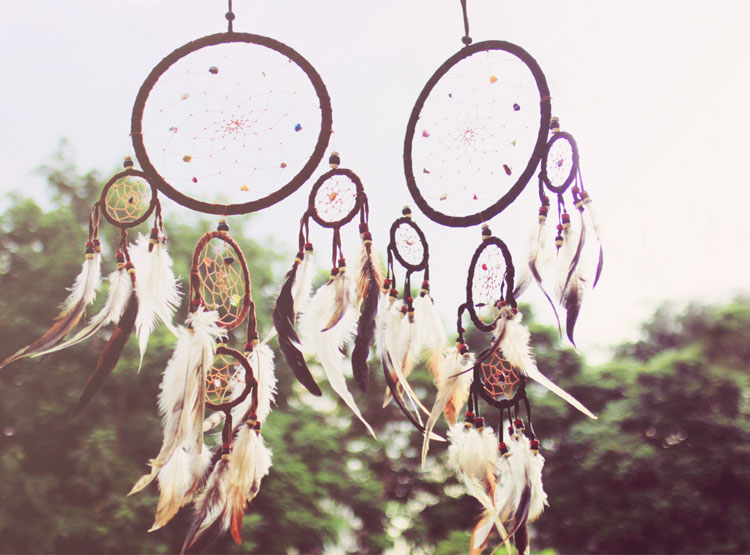 In our shop, you'll find a variety of dreamcatchers handcrafted with love. You can check the ones on our webshop or pay us a visit at our Carlsbad-based store. We have a wide variety of dreamcatchers in various sizes and colors, adorned with genuine crystals and gemstone beads.
The design options are endless; we can even custom-make dreamcatchers with your favorite raw crystals and gemstone beads.
If you can't find the dreamcatcher model you are looking for, call us. We might have it in our store, or we can discuss the details of your custom dreamcatcher.
Some of our popular Carnelian dreamcatchers: