From the beginning of my interaction with crystal generator towers, I have been fascinated by their powerful energy and beauty. This amazing formation is the most commonly found in nature in Clear Quartz and Smoky Quartz, but any stone can be cut and polished to this shape. Typically natural crystal generators are short and wide, while cut crystal generators can be any length or width.
These are not only powerful crystals that generate, focus, and emanate energy, their fascinating appearance makes them perfect for home decor. According to Feng Shui practitioners, it is recommended to decorate our workspace with natural crystals. We spend a lot of time in our offices, therefore it is essential to create a pure, empowering, and inspiring work environment.
We recommend the following crystal generators for your office, they are not only beautiful, but all three of them can be used to help you work with more enthusiasm and efficiency.
Shungite Tower Generator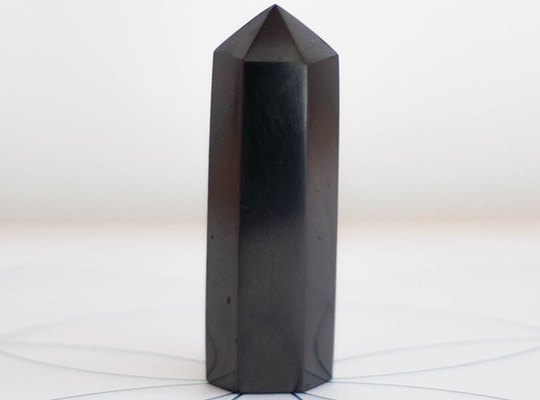 For anyone working with or near technology, we recommend Shungite generator towers. The most beneficial use of Shungite is to protect against harmful, EMFs, and neutralize them. We are constantly surrounded by technology in our offices, cell phones, computers, laptops, tablets, and Wifi. This mysterious black stone can act as an efficient, protective energetic shield around harmful electromagnetic fields. It is a must-have stone for any workspace. Place it underneath your cell phone, computer, laptop to absorb and neutralize the negative energies.
How to use the Shungite generator:
it can be an excellent energizer
it offers protection from harmful EMFs
At the Village Rock Shop, you will find carefully selected, high-quality Shungite. We order our Shungite products straight from the Karelian mine.
Red Calcite Tower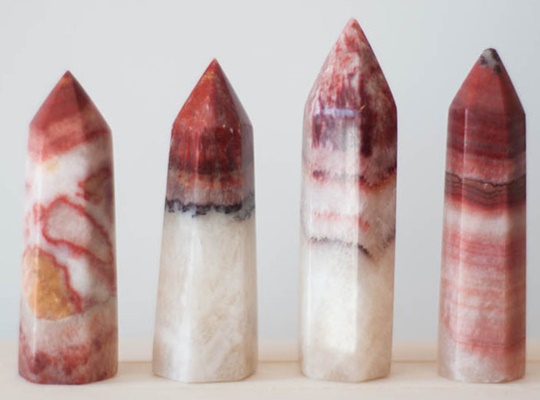 This stone is not only fascinating with its striking beauty but also it has a lot to offer. Whenever you're feeling insecure and vulnerable, Red Calcite will inspire strength and confidence.
Red Calcite towers cleanse and amplify the energy from the environment. It is a perfect stone to have in our workspace. This stone is known for its ability to increase enthusiasm and restore motivation.
Keep Red Calcite towers in your office to:
increase your confidence
help to finish your new projects
support you in assimilating new ideas
create a beautiful work environment
remind you of your motivations
Labradorite Generator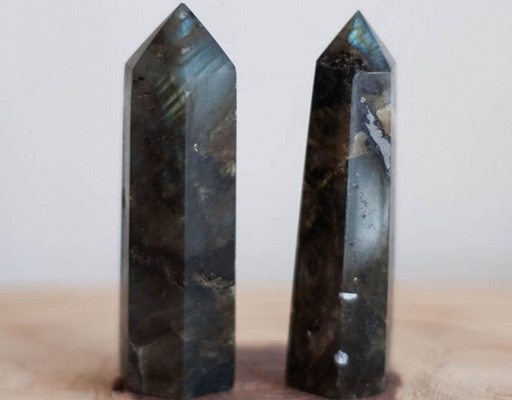 The vibration of this magnificent blue stone can help us find the right ways through challenging situations. It banishes fears, worries, and insecurities, strengthens faith in ourselves.
The Labradorite tower generator calms the mind, awakens enthusiasm, and openness to new concepts and ideas.
Place a Labradorite tower generator in your workspace to:
inspire you to finish your projects
bring awareness, strength, and perseverance
stimulate your imagination and increase your enthusiasm
help in relieving stress and anxiety
create an inspiring work environment
attract abundance and success